We have provided this waiting list for speakers and room treatments with
a real time status of every order.
You can click on the link below and download the current list in a pdf format!
SPEAKER WAITING LIST AND REAL TIME STATUS
SAMPLE PDF FILE SHOWN BELOW: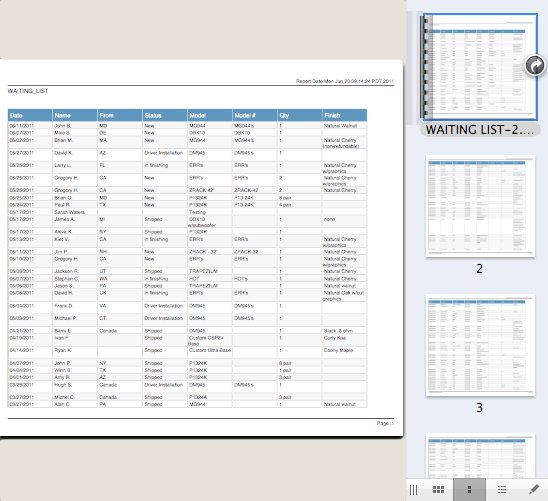 Your name will appear on this list a couple business days after placing your order.
Items are seldom built in the exact order of the list.
Cards are charged on the shipping date, not the order date.
This list shows only the most recent 100 orders.
NOTE:
This list applies to speakers, custom amp bases, racks and diffusers only.




Visit our Blog