Thanks to John Smith for the great Wicked One Video shown below!




Package Deal on all 8 box plans
seen on this page!

Over $125 value Get all 8 sets of plans for only $69.00 with this coupon: BOXPACKAGE









CATEGORY: UNIVERSAL
The following high performance box designs work with a wide variety of woofers.



The DBK-10 Deathbox plans

World's best 10 inch sub-woofer box design!












The DBK-12 Deathbox plans

Get even lower with our 12 inch version!














The HWK-15 Housewrecker plans

The ultimate 15 inch home theater sub!












The Original Wicked One plans

World famous horn-loaded 10" sub-woofer!












Model IWK10 - Inverted Wedge plans

Down firing 10 inch sub-woofer design!












Model TBK10 - Truck Box plans

Smallest 10 inch truck box design!












Model LRK10 - The Low Rider plans

Reduced height 10 inch box for trunks!












Model DTS10A- The Tube Sub plans

12 inch diameter cylindrical sub fits in tight places with HUGE bass.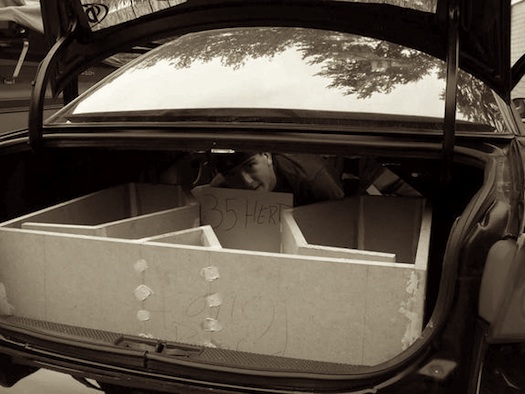 Upload your Decware Box Videos to YouTube!