I
n 2011

we were asked to put a headphone jack on our Taboo amplifier to be used with planar headphones multiple times and since then ...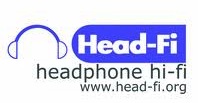 the Zen Taboo has become a popular topic of conversation among Head-Fi users from all over the world...


The tremendous feedback was encouraging and a year later we re-designed the Taboo from the ground up as a planar headphone amplifier that could still be used to drive speakers (instead of a speaker amplifier that could still be used to drive headphones).

The resulting Taboo Mk III was so good it not only dominated the planar headphone market for those who appreciate the transparency of tubes, but developed a real following among dynamic headphone owners as well. Even one of the better headphone manufactures in the USA is using it as a reference to develop and test all their new headphones.

We are now in the final chapter of the evolution of this fine reference grade headphone amplifier, with the release of this new model, the Taboo Mk IV.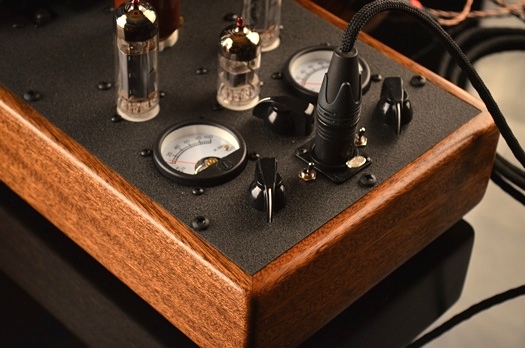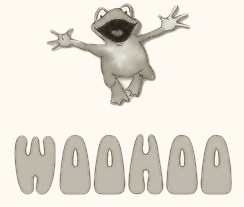 2017

ANNOUNCING

THE TABOO MK IV

HEADPHONE AMPLIFIER

You have to understand that what makes a Taboo so unique is a feature called "Lucid Mode" which makes things image.

An essoteric form of crossfeed, it was originally intended to improve the imaging of loudspeakers. As we all know crossfeed is an essential ingredient in all great headphone amp designs so in 2013 we added a second "Lucid Mode" switch specifically tuned for the 50 ohm Audeze LCD-2. This made the Taboo a real force to reckon with if you had LCD-2, ZMF or similar impedance headphones.

Now Lucid Mode is masterfully redesigned as a single variable control with a bypass switch. You simply dial in the amount of effect you want by ear as you listen.

Lucid mode is a fully analog effect that occurs naturally within the circuit. There are no circuit chips, circuit boards, or solid state parts anywhere inside a Taboo to manipulate or posion the utter transparency of the music.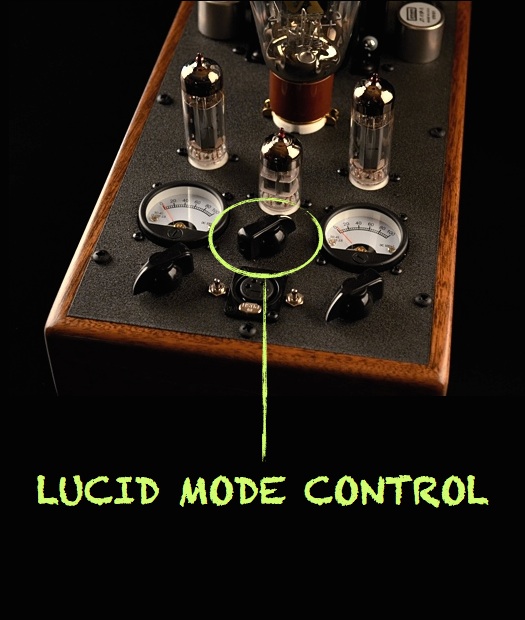 Lucid mode is now fully variable and as a result the feature works with ALL headphones, Planar or Dynamic!

Another exciting upgrade over the previous Mk III model is an incredible dual volume setup with infinitely adjustable left and right controls. So far everyone who's tried it is saying they can't live without it despite being hesitent at first! Dual controls allow you to do some very special things that you won't want to live without.

The Taboo Mk IV also features an updated layout requiring a new chassis design that facilitates a more direct internal layout resulting in more breathtaking transparency through greater simplicity.

Some features that were optional for an extra cost on the Mk III are now included. These include the popular HI/LO option for running both high and low efficiency headphones, and rather than having a HI and LO headphone jack we added a switch so you can listen to any headphone in either mode and decide for yourself what sounds better.

Now available with optional balanced XLR inputs which have been optimized to take advantage of the higher signal voltages common with balanced sources. Having the ability to run your Taboo fully balanced would bring all the sonic advantages that a good preamp usually adds but with greater transparency.

The Mk IV is now built with only balanced outputs and comes with a 4 pin XLR headphone jack shown in the images below. This is the only way the Taboo Mk IV is available. There is no unbalanced 1/4 headphone jack on this machine.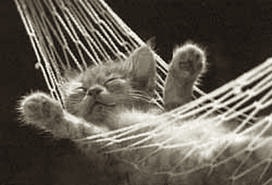 The Taboo is an

easy amplifier to own

because there is no maintenance and no bias pots to adjust. Tubes last a long time - typically several years. The chassis is build without vent holes to let dirt and dust contaminate the inside.

Like previous models, you still have inputs for two sources and speaker level outputs for operating loudspeakers. Some hardcore headphone enthusiasts will also use these speaker binding posts in an unexpected way by using the amplifiers binding posts to further tune their headphones by installing various size resistors.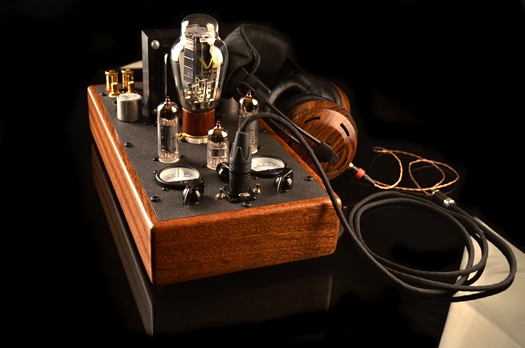 Shown in standard Walnut base



The Taboo Mk IV is a world class reference headphone amplifier made in the USA without circuit boards using only the best audiophile grade parts and comes with a lifetime warranty.



---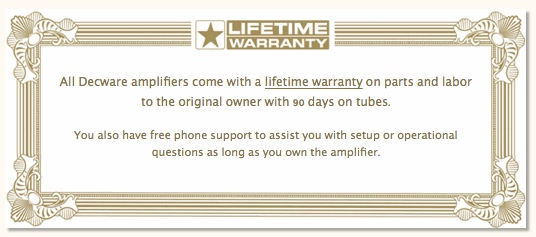 All options can be selected from within the shopping cart.

This amplifier features a chassis design with interchangeable solid hardwood bases and different knobs. Below is a stack of different wood bases you can choose for your Taboo. Below that, are your knob choices.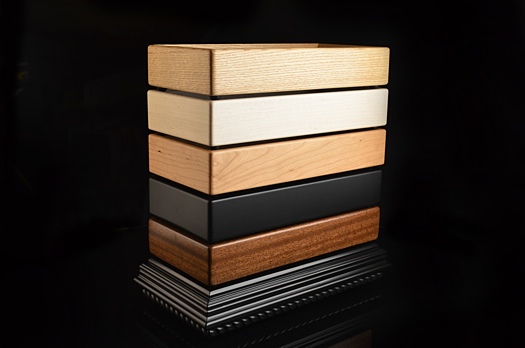 Top to Bottom: Oak, Maple, Cherry, Black, Walnut, Black Figured.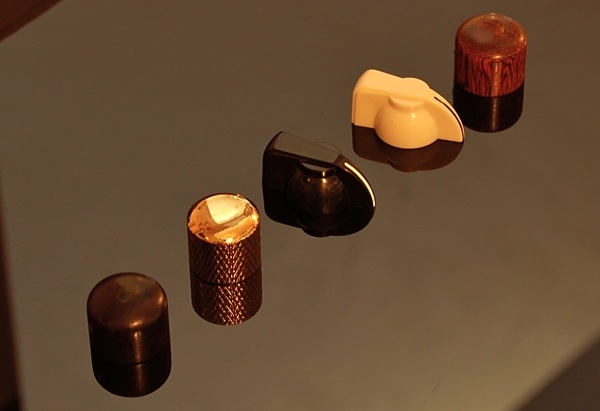 Left to Right: Ebony, Gold, Black Chicken head, Cream Chicken head, Walnut.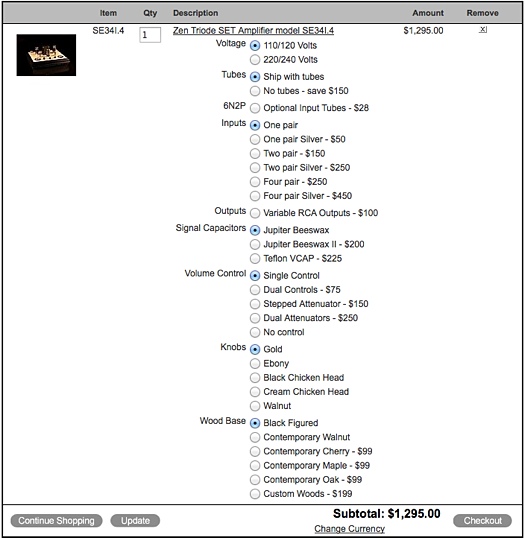 These and Other options can be selected


and priced from within the SHOPPING CART
and are explained below.



VOLTAGE OPTIONS

This amplifier is optionally available with our World Voltage Compatible Transformers. If you live outside the USA, simply select your voltage when you check out and your Taboo will be automatically wired and tested for the correct voltage of your country.


WOOD BASE OPTIONS

You may select from two standard wood bases, either Walnut or what we call Black Figured, at no extra cost. Optionally you can get Oak, Cherry and Maple for a small up charge. Custom woods are also available, just check the box for Custom in the shopping cart and then let us know what kind of wood you want in the comments section of the order or in an email.


SIGNAL CAPACITOR OPTIONS

The amplifier comes standard with Cryo-Treated High Temperature Beeswax Capacitors with silver plated leads from the USA company called Jupiter Condenser. Alternately we have a type II Beeswax capacitor that uses copper foil that is claimed to be a notch better from the same manufactuer.


KNOBS

The knob choices are shown above. All are interchangeable so should you ever change your mind down the road, the knobs can be changed by you.


INPUT JACKS

The Taboo Mk IV comes standard with dual RCA inputs featuring 24k Gold Plated Teflon jacks made in the USA. These are the ones shown in the left picture below.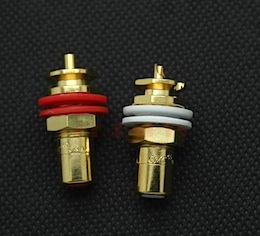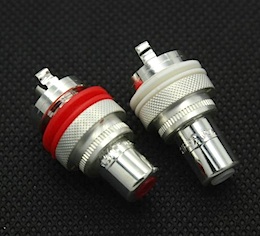 Silver RCA jacks (shown right) are available for a slight up charge. These may be preferred by those running pure silver signal cables with solid silver connectors for the simple reason there is less dissimilar metals. Otherwise we hear no real difference.

XLR INPUT OPTION

Selecting this option will allow you to run both RCA and fully balanced XLR inputs and switch between the two.





---
Here's a video of the inside of the Taboo Mk3 that illustrates the art of point-to-point soldering. The Mk4 is even better.


---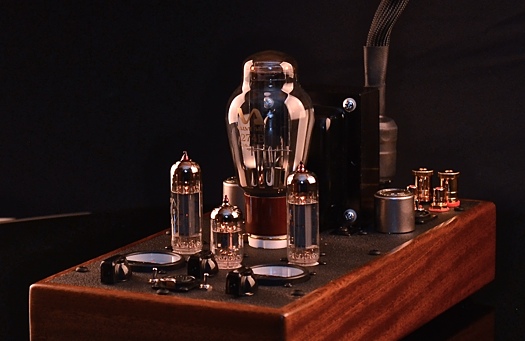 click image to enlarge




T U B E S

The stock configuration uses a single input tube of the 6922 family (such as 6N1P / 6DJ8 / 6N11 / 6N23P / 7DJ8) driving a pair of EL84 or SV83 (6P15P-EV) output tubes. The rectifier is a 5U4 but you may substitute 5Y3GT, 5AR4's or the new Valve Art 274B. You can expect over 6000 hours of pristine fidelity from the included 6P15P-EV tubes. Because this amp has the Hazen Grid Mod that activates only when SV83 (6P15P-EV) output tubes are used, we ship the amp with the best mil spec 6P15P-EV's made. These are Russian New Old Stock tubes with Gold grids, extra thick glass, plated pins, and tested in your amplifier. All tubes come with a 90 day warranty.

DECWARE always has the best quality hand selected replacement tubes in stock for your Taboo.


S E L F - B I A S I N G

The amplifier is self biasing so you NEVER have to set or adjust the bias for the output tubes. If you've ever owned an amplifier that you had to bias all the time you'll completely appreciate this design. The analog meters show you the condition of each output tube and how well the two tubes match.


I D E A L S P E A K E R S

When using loudspeakers with this amplifier, 8 ohm speakers will play slightly louder than 4 ohm speakers. Desktop use works with virtually any small monitors, larger listening rooms are best suited with speakers that are 94dB or higher.


C A B L E S

This amplifier is so transparent that differences between cables will now become big differences. If you don't have good interconnects or speaker cables or just not sure how good yours are... we offer reference quality cables that will let you hear its full potential. It is important to us that you hear what your new amp is capable so we offer the same silver cables that we built and use personally


S U P P O R T

This amplifier is hand built in the USA by DECWARE / High Fidelity Engineering C0. It comes with a lifetime warranty to the original owner. If you purchase one second hand and ever have questions or technical problems we WILL be happy to check it out for you and service it if needed for a very reasonable rate.

We also have a support forum with many people who own this amplifier who's experiences you may benefit from.


R E V I E W S

You may read reviews on this amp going back 10 years.



---

H I S T O R Y o f R E V I S I O N S







SE84T / Manufactured from 2004 to 2006

The original Taboo as reviewed on 6-Moons featured a simple steel chassis and variable feedback controls.





SE84TS / Manufactured from 2006 to 2009.

The second model featured an upgraded chassis, and removal of the variable feedback controls with the addition of both direct and variable inputs.






SE84TS+ / 2009 to 2012.

The same model but with the Hazen Grid Mod and upgraded coupling caps. Optional headphone jack.



TABOO MK III / 2013 to 2016.

Redesigned from the ground up to be a planar headphone amplifier that will also drive loudspeakers. Top plate was changed from white to black. Cryo treated beeswax caps became standard.


TABOO UFO / 2016 to 2017.

This is a MK III with updated UFO (Ultra Fidelity Output) Transformers and a HI and LO gain option for better pairing with both power hungry and efficient headphones.

TABOO MK IV / 2017 to present.

This is a MK IV that has been redesigned with a new layout, cleaner signal path, and VARIABLE

lucid mode (cross-feed / detail expansion)

---
S P E C I F I C A T I O N S
This amplifier requires no adjustments or maintenance other than changing tubes every couple years. It is a self biasing design and self balancing meaning even unmatched tubes become matched when installed. The SV83 (6P15P-EV) or EL84 output tubes were chosen for their sound quality over all other pentodes - price was not a factor.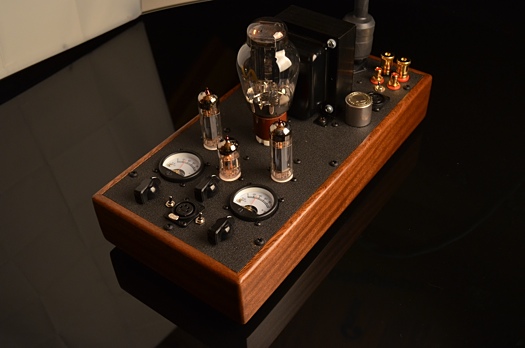 Weight

17 lbs. ea.

Dimensions

8.5" H x 7.25" W x 14..75" D

Chassis

Steel/Wood

Finish

Black Powder Coat Typewriter Finish


Base

Solid hardwood / user interchangeable

Circuit type

Single ended Class A Pentode

Input voltage

2.1 volts for full output

Noise / Hum

< 1 millivolt

Response

10 Hz ~ 80 kHz

Rectification

5Y3GT / 5U4 / 5AR4 tube rectification

Output tubes

SV83 or EL84 / 6BQ5

Signal tube

6922 / 6N1P


Transformers

Proprietary US Made UFO Transformers

Biasing

Self-Biasing circuit - never needs adjustment

Resistors

All resistors are precision WW/MF by DALE, VISHAY

Signal Cap

Audiophile grade Cryo Treated Beeswax Paper Foil


Filter Caps

Premium grade 500V electrolytic

AC cord

Fused IEC connector provided with removable power cord

Consumption

75 watts at full power

Input jacks

RCA type 24K Gold / Teflon

Output jacks

Gold 5-way binding posts accept 8 gauge wire

Warranty

Lifetime to original owner / 90 days on tubes
HEADPHONE IMPEDANCE
POWER OUTPUT @ HEADPHONE JACK.
Figures double into loudspeakers.

4 ohms

500 mw

8 ohms

1000 mw

16 ohms

1200 mw

24 ohms

1500 mw

32 ohms

1600 mw

50 ohms

1700 mw

75 ohms

1700 mw

100 ohms

1700 mw

150 ohms

1700 mw

250 ohms

1700 mw

300 ohms

1700 mw

600 ohms

1700 mw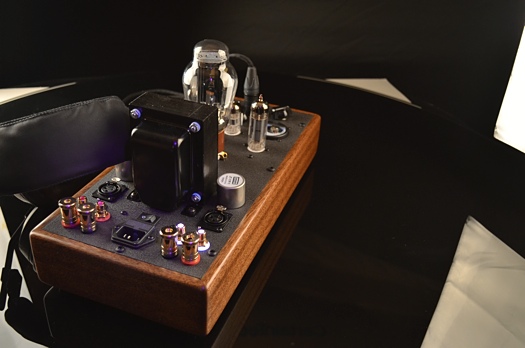 REAR VIEW






V O L T A G E S

This amplifier comes with the option for our World Voltage Compatible Transformer. If selected your amp will be automatically wired for the correct voltage for your country and be supplied with the correct removable power cord.


D E S I G N N O T E S



Some of the original TABOO Design notes still apply even though at the time they were written the amplifier was for loudspeakers only.


O W N E R S M A N U A L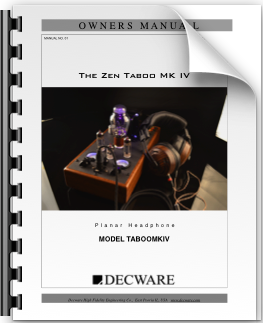 B R O C H U R E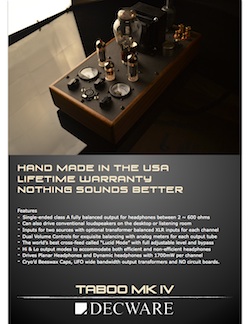 ---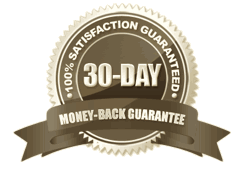 We offer this amp with

a 30 day money back trial


so you can
hear one in your own home!
Available in 120 or 240 volts.