This is our 6 watt single-ended triode amp using the popular EL34 output tube.

Many people don't know this, but the EL34 is one of the only 8-pin audio tubes whose suppressor grid is not internally connected to the cathode.

This makes it possible to wire the tube as a true triode making SET amplification easier to own and use.

In production since 2000, this amplifier has evolved over these many years to become one of Decware's most popular amplifiers for it's many options and incredible sound.





For the first time since it's release this wonderful amp is bridgeable into mono

using the Decware

Series Floating Output Bridge

that eliminates the typical smear you get when you combine the channels of stereo amplifiers. It also employs our new UFO wide-bandwidth output transformers.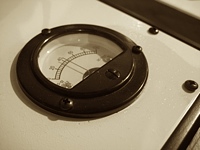 Also
for the first time in this amp there are
meters
that turn your amplifier
into a real-time tube tester!
This lets you see at a glance if your tubes match and how strong they are.

Similar to the 2 watt amplifier that started Decware, this amplifier is designed with the purist in mind. It has only 1 capacitor in the signal path. There is no feedback of any kind giving it a heavy dose of the completely 3D imaging that Decware amplifiers are known for. This small SET amplifier breaks stereotypes with great bass and a very extended top end!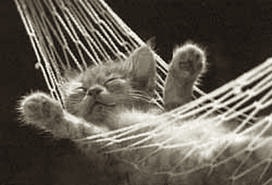 The SE34I.5 is an

easy amplifier to own

because there is no maintenance and no bias pots to adjust. Tubes last a long time in this amplifier ~ typically several years. There are no vent holes to let dirt and dust contaminate the inside and there are no circuit boards to crack or burn up. When you own one of these you can have piece of mind knowing we've got your back with a lifetime warranty.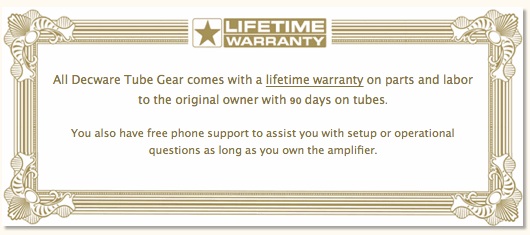 ---

Options can be selected from within the shopping cart.

This amplifier features a chassis design using interchangeable solid-hardwood bases. You can select one from the samples shown below when you check out. Same deal with the knobs.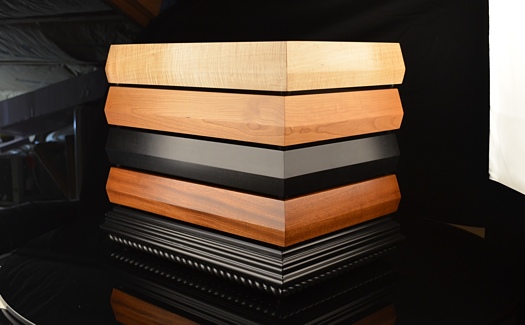 Top to Bottom: Maple, Cherry, Black, Walnut, Black Figured.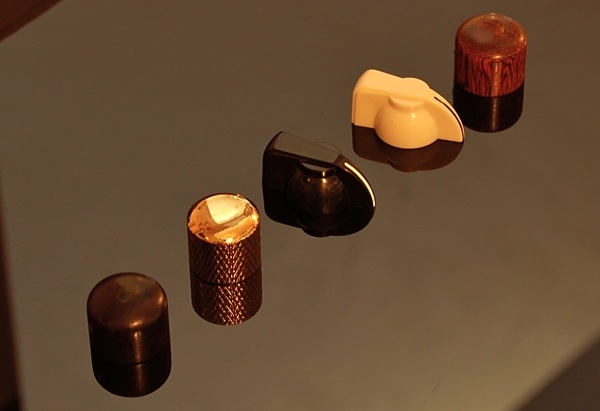 Left to Right: Ebony, Gold, Black Chicken head, Cream Chicken head, Walnut.






Shopping cart options explained:



TUBE OPTION

For people on a tight budget who already own premium-grade tubes there is the option to waive the 30 day trial and ship the amplifier without tubes at a reduced price.


6N2P OPTION

A 6N2P is a higher gain input tube that's kind of fun to have since it will sound completely different than the stock 6N1P/6922 compliment. When the option is selected, you get both the stock 6N1P and a 6N2P for each channel.


INPUTS OPTION

You can configure your amplifier with one, two, or four pair of inputs for up to 4 sources.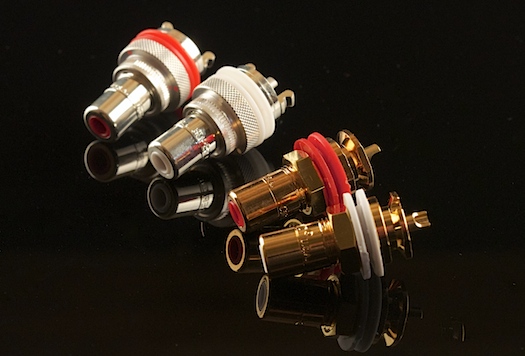 Left to Right are Silver and Gold RCA jacks.


INPUT JACKS

We build our amps with the American made jacks shown above. The gold jacks come standard with the amp OR you can have one built with the silver jacks for a slight up-charge.


VARIABLE-OUTPUT OPTION

You may optionally add variable line-level outputs, one for each channel. These outputs can be used to drive a second amplifier (bi-amping) or send a signal to a powered sub-woofer. Either way the signature of this amplifier right down to the tubes that are in it will be embedded into the line-level output. This creates a seamless blend between the amp and whatever it's paired with.


SIGNAL CAP OPTIONS

The amplifier comes standard with cryo-treated beeswax capacitors made in the USA by a company called Jupiter Condenser. We also have their copper foil version available for a slight up-charge.


VOLUME CONTROL OPTIONS

Single or Dual? We offer the amplifier with your choice of a single volume control that operates both channels or dual volume controls. Dual volume controls make it possible to adjust balance, whereas single volume control does not.

We also offer a 20-step 1% precision metal film attenuators with gold contacts as an optional replacement for the stock volume controls. There is a big difference between having a smooth volume control with infinite adjustability and a attenuator with 20 large steps when it comes to adjusting volume levels. If for example, you had dual volume controls and used attenuators, your ability to adjust the balance between channels would be very crude which is to say that fine-tuning of channel balance would be impossible.


HEADPHONE JACK OPTION

We can install a custom headphone jack suitable to run planar or dynamic headphones although placement of the jack will depend on what options are installed. The headphone jack option is non-refundable.



---




The SE34I.5 is a very stable amplifier capable of driving all high efficiency loudspeakers because of it's transformer-coupled output stage. This creates a hand-shake between the amplifier and the loudspeaker and protects the speakers from DC voltages should a tube ever fail. Of course most tube amplifiers use output transformers, which tend to be the most expensive single components in the amp. This is where many tube amplifiers fall short opting to to impress you with low grade steel transformers that have to be twice as large to achieve the same bandwidth... All you know is they have really big transformers so you can see the marking in that. The more power the average tube amp has, the more likely it is to use moderate quality transformers - at best.

Decware transformers were designed and are built specifically and only for THIS amplifier here in the USA. They use the highest quality grain-oriented silicon-steel laminated cores with exhaustive interleaving to produce the most phase coherent wide bandwidth possible. Our transformers have always been proprietary and are a big part of the secret behind the Decware sound.


In August of 2015 we took our already great output transformers to the next level developing what is known as the UFO (Ultra Fidelity Output) output transformers which are now included at no extra cost. These new models are capable of bandwidths reaching nearly 100 kHz and have adjustable HI / LO speaker impedance switches for each channel!
LO = 2 to 6 ohms and HI = 6 to 16 ohms.



VOLTAGES

This amplifier is optionally available with our world voltage compatible power transformers. If you live outside the USA, your amp will be automatically wired and tested for the correct voltage of your country.




TUBES


This amp uses a pair of 6N1Ps driving a pair of EL34 output tubes. You can alternately use 6N2P, 6DJ8, 7DJ8 or 6922 in place of the 6N1P.



EL34 output tubes may be substituted with the following: KT77, 6550 KT66 KT88 6L6s, 7027 and with a socket adapter, 807.


Because this amp has the Hazen Grid Mod that activates only when EL34s are used, we ship the amp with top grade EL34/6CA7s that have been fully tested IN the amplifier. All tubes come with a 90 day warranty.



BIASING


This amplifier is self biasing so you NEVER have to set or adjust the bias for the output tubes.




IDEAL SPEAKERS

Compatible loudspeakers should be at least 90 dB efficiency.

On 90dB speakers it works nicely in smaller rooms or for late night out of body experiences. 94 to 96 dB speakers are ideal in that they let you play beyond a normal listening level and preserve more dynamic headroom. We also offer several different types of loudspeakers that will work with this amp.

If you own speakers that you love and are afraid this may not drive them understand two things:

A) Most people report that it drove their speakers louder than they were expecting and

B) a good tube preamp can really turn this amp on giving you more volume before clipping.










This amplifier is hand built in the USA by DECWARE / High Fidelity Engineering Co. It comes with a lifetime warranty to the original owner. If you purchase one second hand and ever have questions or technical problems we WILL be happy to check it out for you and service it if needed for a very reasonable rate.
We also have a support forum with many people who own this amplifier who's experiences you may benefit from.

You may read

reviews on this amp

going back 12 years.




HISTORY of REVISIONS



SE34-I

Manufactured from 2000 to 2004

The original Integrated featured 4 output tubes, each with their own transformer making it ideal for bi-amping, but a little complicated for some people's taste.



SE34I.2

Manufactured from 2004 to 2009.

The 4 output tubes were traded for 2 output tubes and 2 rectifiers making the amp simpler to operate and giving it better transparency. The power stayed the same.




SE34I.2+

Manufactured from 2009 to 2012.

The output tube section was upgraded with the Hazen Grid Mod pushing the performance and fidelity of the EL34 beyond what any of us thought possible. And the amp is now also compatible with KT77, KT88 and 6550 output tubes.


SE34I.3

Manufactured from 2012 to 2014.

This is where things obviously changed with the addition of meters and a cleaner layout both internally and externally. Circuit remains the same, power supply is simplified reducing heat and cost of operation.




SE34I.4

Manufactured from 2014 to 2015.

The top plate was changed from white painted aluminum to black powder coated steel adding considerable mass to the chassis. These are also now made standard with Cryo Treated Beeswax Capacitors like all of the latest Decware amplifiers with black top plates.





SE34I.5

Manufactured from 2015 to now.

UFO output transformers become standard.

Weight

18 lbs. ea.

Dimensions

8.0" H x 16.5" W x 12.0" D

Circuit type

Single ended Class A Triode

Power output

5.8 watts RMS into 8 ohms

Input voltage

2.5 volts for full output

Noise / Hum

- 80 dB / -58 dB

Response

20 Hz ~ 80kHz

Feedback

ZERO negative feedback used

Rectification

5U4G or 5AR4 / tube rectification

Output tubes

EL34 or 6L6G or KT77 or KT88 or 6550 or 807 with adapter

Signal tube

6N1P, 6N23P, 6H1N, 6922, 6Dj8,7DJ8 or 6N2P

Transformers

Decware

Biasing

Self-Biasing

Resistors

precision WW/MF by DALE, VISHAY

Signal Cap

Cryo-Treated Beeswax foil caps

AC cord

Removable power cord

Consumption

85 watts at full power

Input jacks

RCA type 24K Gold / Teflon

Output jacks

5-way binding posts accept 8 gauge wire

Speaker dB/1w

89 dB minimum / 96 dB or higher is ideal

Warranty

Lifetime

to original owner
RELATED INFO

* Taking advantage of the unique qualities of the EL34 this amp comes standard with the Hazen Grid Mod. As a result, the transparency and musicality of a triode wired EL34 is improved.

More on the Hazen Grid Technology (also known as the Christmas Comes Early mod) can be
found here and in our forums, here.