The HDT's are a crossover-less point-source loudspeaker featuring Decware's 8 inch full range driver, the model DFR8.

The rather fascinating cabinet design redefines what is possible with a single driver in nearly every category and represents a 6 year investment of designer Steve Deckert's best efforts.

The cabinet is comprised of 3 triangular chambers that are ported at the bottom and coupled at the top, each at a different frequency, feeding an averaging chamber in the base. The chamber is further tuned with it's own port and the whole thing feeds a straight transmission line running straight up the back of the cabinet. This line terminates into a plinth setting on top of the speaker cabinet changing the energy from horizontal to vertical to create a near omni effect for the rich ambiance that emanates from this line.

The back wave from the driver is not reflected back like virtually all other cabinets, but instead absorbed by two tangentially placed passive radiators designed to resonate across 3 decades to absorb the energy and release it into the room.

The result is a cabinet that has 5 resonances spanning two octaves. Since each tuning damps the driver at it's center frequency, the HDT has double the linearity of a ported box, as excursion is controlled across 2 octaves rather than 1.

So with all this linearity, and speed with no back wave congestion to create single driver "shout", you have a reference grade frequency response that extends across the entire usable audio range.

Performance is disarming, as the dynamics and ultra low distortion even at loud volumes replicates real better than any hi-fi speaker with a crossover.

94dB with one watt power, and some of the most coherent and textured bass you will ever hear come from a box speaker.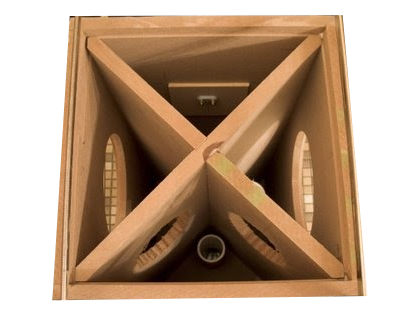 HDT's are at home with 2 watts but can also handle over 100 class A tube watts making them at home on either side of the fence... Small SET amps to large KT88 push pull monsters can be used without distortion. This ability to work well in either camp is one of the biggest things that separates these from other single driver designs that are too delicate to handle real power.

Extremely honest, the HDT's are used at Decware for final voicing of the all amplifiers because as Steve puts it; "They tell me what's wrong faster than any other speaker we have". A great tool for amplifier design. When the signal feeding these speakers is bad, the sound is bad. When it's good everything sounds real and you can no longer hear the speakers or amplifiers.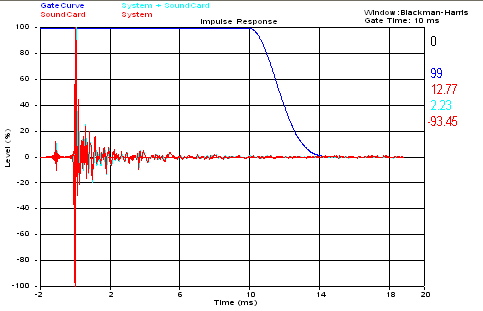 The result of this design is linear response from 38Hz to 20000Hz without inductors or networks to dumb down dynamics as illustrated by the impulse response above - where the speaker (light blue) measured impulse hides behind and accurately follows the test signal in red.


POWER REQUIREMENTS

Minimum 2 watts
Maximum 100 watts


ON THE SOUND & PERFORMANCE



Besides the elevated performance of these speakers, their biggest asset is the smoothness and disappearing act. Smoothness that is often hard to find in most high efficiency speakers... They accurately reflect the recording source and amplifier. Imaging is one of these speakers strong points and they virtually disappear with good upstream components. Musicians will appreciate the accuracy of timbre and harmonics making it effortless to identify specific brands and models of instruments in the recording.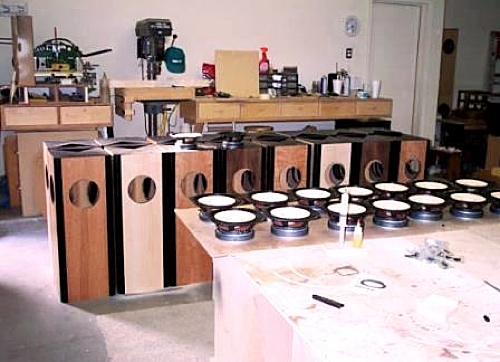 SPECIFICATIONS

96 dB with 1 watt at 1 meter
38Hz ~ 20kHz
8 ohm nominal impedance
Driver compliment - DECWARE DFR8
Crossover - none
2 ~ 100 watts
Max SPL 116dB
Size 13.5" wide, 13.5" deep, 39" high




REVISION HISTORY


Model HDT - 2003 to Present

This speaker design has remained unchanged since it's release in 2003 with the exception of a driver upgrade. The DFR8 full range driver used in this cabinet was improved in 2005. The cone is now white instead of black.







SUPPORT

We also have a support forum with many people who own our speakers who's experiences you may benefit from.


HDT Owners manual in pdf format.






REVIEWS

You may read

reviews on our products

here.