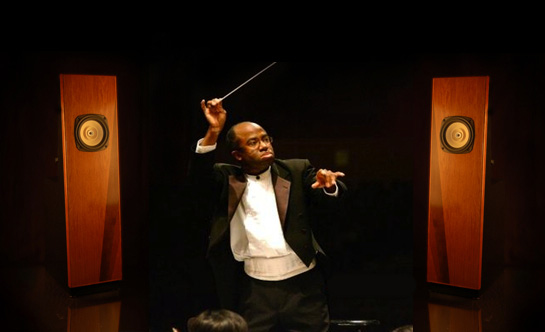 The system I set up for this demo consists of the Decware Gear shown.
| | | | |
| --- | --- | --- | --- |
| | | | |
| ZDAC1 source | CSP2 preamp | SE34I.2 amplifier | FRX full range driver |
Imagine a
single 6 watt vacuum tube
driving a single 8 inch
full-range speaker with no crossover and no bass augmentation.
It is the essence of simplicity!
PERSONAL NOTE FROM DECWARE OWNER STEVE DECKERT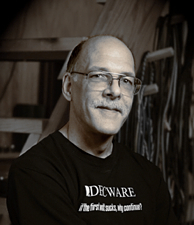 Ever wonder what Decware gear really sounds like? Well, I've put together a simple system and made a series of high quality 24 bit recordings of it!

You'll be listening to recordings of a loudspeaker.



The idea came from the recent trend to add recordings to show reports where instead of just pictures and a paragraph about each exhibitor's gear, there are now recordings of what each room sounded like.

Surprisingly you can tell a tremendous amount about the sound quality of one system vs. another through those recordings...

The transparency and speed of this gear should become undeniably obvious if you listen through high quality headphones... but equally impressive on a high-end stereo, so have some fun!


-Steve Deckert

---
VIDEO OF RECORDING PROCESS





We have made some 24 bit recordings of the FRX drivers

mounted in a pair of Zen Open Baffle Loudspeakers. Above is a video of an actual recording underway. It is not 24 bit quality like the audio samples below, but it sounds pretty good with the

main purpose to show the microphone placement and give you a visual

of the recordings on this page.


---




RECORDING PROCESS:



To give a real world example of what these will sound like, the source for these recordings was a mac mini with our USB DAC, and the recordings that were played are all 16/44 digital.

To record the speakers, a microphone was placed in front of each FRX driver at a distance of 12 inches. The mics were feed into an Alesis firewire recorder set to a 24 bit resolution. The recordings are AIFF native format and untouched. The playback level set for the speakers was near live levels - using pretty much everything a single EL34 output tube had to offer to each speaker. If you're new to the Zen Open Baffle speaker design, it achieves tangible bass without supplemental drivers or subs so you will hear plenty of bass in the recordings. In a regular open baffle design this bass performance would not be likely.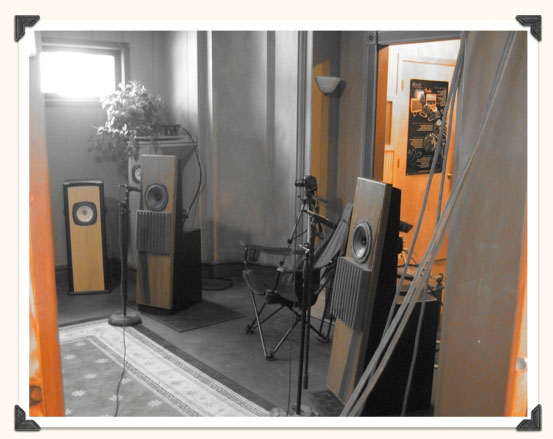 ZOB SPEAKERS shown during the recording process.
---

Below are recordings of the Decware System using FRX drivers on a variety of music:


While all these were 16/44 CD format recordings, some are better than others. Al Di Meola is an excellent recording with no compression. Chris Isak on the other hand is pushing the loudness wars as far as it can be pushed. Listening to all these samples should give you a real good sense of what these various recordings sound like on a Decware system. NOTE: The speakers were close miked to remove much of the effects of the listening room. Even so, listening to these recordings in your room on your speakers will add the sound of your room (and speakers) to the playback and it will not be accurate. To hear exactly what you would hear if you were here during the recordings, get yourself a top quality headphone setup and listen to these samples on that if you can.

NOTE: These clips average 1 to 3 minutes each.


FRX Loudspeakers playing Al Di Meola - 22.5MB /AIFF /
24 BIT
- Spacious guitar work



FRX Loudspeakers playing
Albert Cummings - 24.27MB /AIFF /
24 BIT
- A slightly compressed live blues recording



FRX Loudspeakers playing
Cranberries - 31.4MB /AIFF / 24BIT - Large ambiance female vocal




FRX Loudspeakers playing
Chris Isak
- 59.15MB /AIFF /24BIT - The highly compressed song used in video



FRX Loudspeakers playing Livingston Taylor
- 63.37MB /AIFF /24BIT - Excellent male vocal