This is the amplifier that I started DECWARE with in 1993. It's been 25 years since that first amp and now there are thousands in service around the world. I've taken everything I've learned in this 25 year period and applied it to this Anniversary Edition. This amplifier is like my child.



Steve Deckert - owner DECWARE / High Fidelity Engineering Co.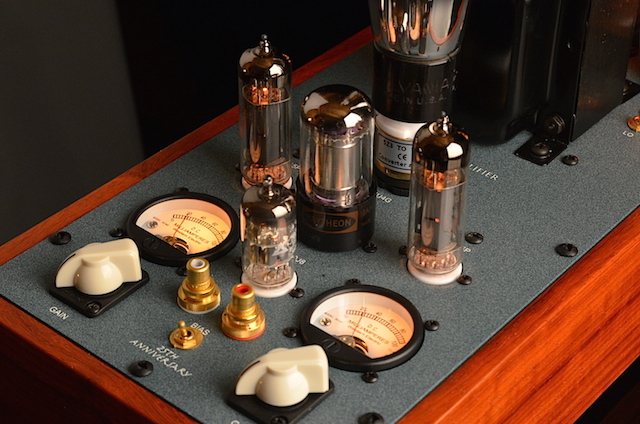 Zen Triode 25th Anniversary Amplifier


6P15P-EV output tubes driven by a 7DJ8 dual-triode
2 watts RMS per channel or 6 watts in mono

3 independent tube-regulated power supplies
Vacuum-tube rectification

Pure Class-A single-ended triode operation
Zero negative feedback

Decware UFO wide-bandwidth output transformers

Runs speakers between 2 ~ 16 ohms
24K Gold-plated components

No circuit boards
Analogue incandescent back-lit amp meters

High-mass steel chassis for low micro-phonics

African Padauk hardwood with Janka hardness of 1,970 lb.

Lifetime warranty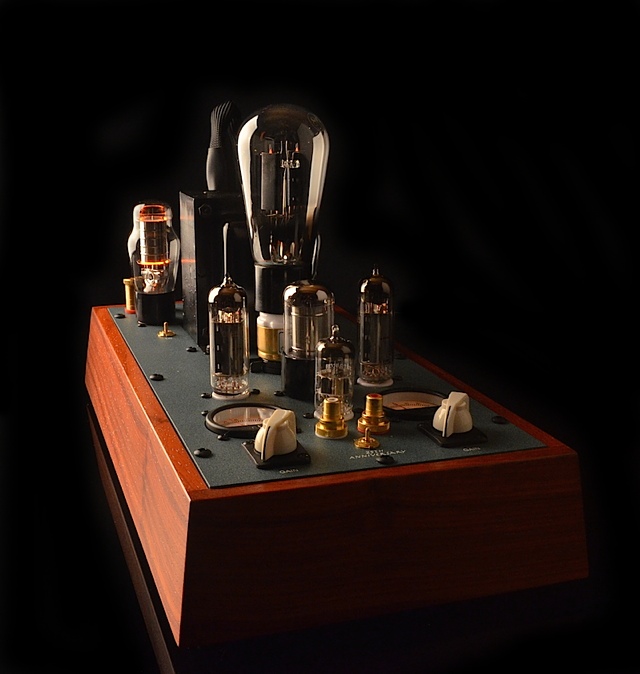 Zen Triode 25th Anniversary Amplifier

---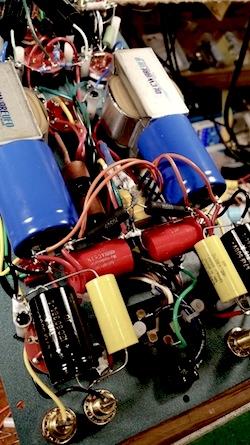 The SE84UFO25 uses voltage-regulation tubes in series with the high-voltage supply for each audio tube including the output tubes!

This cleans the high voltage power beyond what is possible with external power re-generators. In fact it's like listening to batteries with bottomless current.

This approach is not possible in other amplifiers because VR tubes are rated at around 30mA and most output tubes draw well over that! Luckily the Zen Triode amplifier uses an output tube that draws only 25mA making this unique opportunity possible.

All of this makes the power supply a little more complicated than our other models... In fact there are only 2 resistors and 1 capacitor in the entire signal path of this amplifier.

Everything else you see (pictured right) is the power supply.

There are additional benefits as well. The are three values of voltage-regulator tubes. Each one has its own voltage drop and corresponding number. So by changing the voltage regulator tube you change the voltage feeding the input tube which changes how it sounds.

What this means is that if you buy an expensive input tube you will now be able to hear it with three different plate voltages instead of one. The sound goes from dreamy and euphoric to tightly focused and highly accurate. This ability to hear three different sounds from the same input tube when combined with use of the input-tube bias switch doubles it to six different sounds.

This unique voicing tool is legendary because every special input tube a person might buy is going to have some equipment it sounds better in than others. The reason for this is the differences in voltage and current from one piece of equipment to the next. The Anniversary Zen Triode lets you find that magic operating point for any input tube by ear so you know it's perfect.



---


This amplifier has a singular goal and that is to push what serious audiophiles think is good resolution to a higher benchmark. A benchmark well beyond what we feel is possible in a mass-produced hi-end retail market.



SE84UFO25 close-up view of input tube socket



The design maintains a purist and minimalist approach which is why it only has one pair of input jacks and why those jacks are located less than one inch away from the input tube.

If you plan to run the amp without a preamp and need more sources we have a silver-contact switch box available. Also if you plan to run balanced signals to the amplifier we have a balanced input transformer. These two compatible items are our models ZSB and ZBIT, both available on this site.

Designed with a fully-floating output stage the amplifier can be run in mono by series connecting the output jacks. This approach avoids the dreaded parallel bridging smear common with most stereo amps when strapped into mono. Transparency is protected with no audible trade-offs and 3 times the power. So if you get one of these amplifiers, fall in love with it but wish it had more power, get a second one.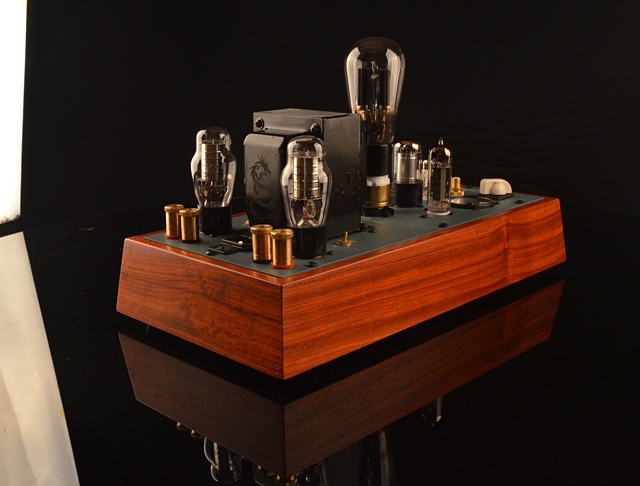 SE84UFO25 rear view



---



The SE84UFO25 is using the best grade of audio parts available as standard fare but there are still a few options that can be selected when you're in the shopping cart:

1) No Volume Controls (we will set the input sensitivity for you)
2) Infinitely-Adjustable Smooth Action Volume Controls
3) 20-position stepped attenuators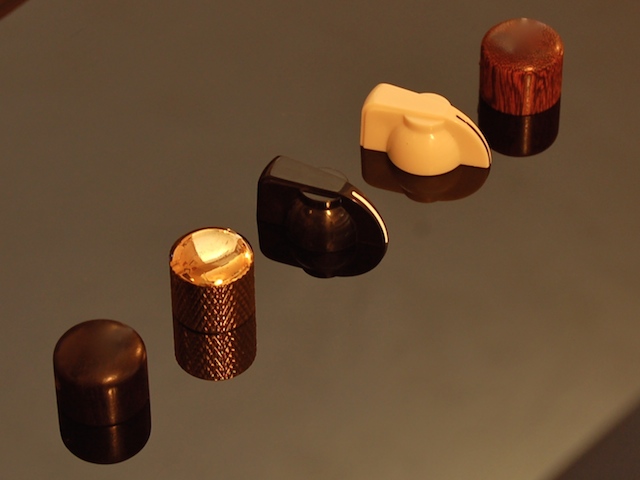 Knob choices

If you choose option 2 or 3, you can also choose the knobs to go with it.
We recommend the black or cream chicken-head knobs for best performance.


The SE84UFO25 also comes with a beautiful exotic solid-hardwood base. It is made from African Padauk, Vermilion. This wood was chosen because because it has a high hardness and a modulus of elasticity (1,700,000 lbf/in2) that works in a complementary fashion with the high-mass steel chassis to drain vibration from the chassis to the plinth or audio rack it sits on.

You can however opt to have your amp shipped in a custom non-refundable base made from any hardwood if a different appearance is preferred. Shown below is a base done in natural Cherry.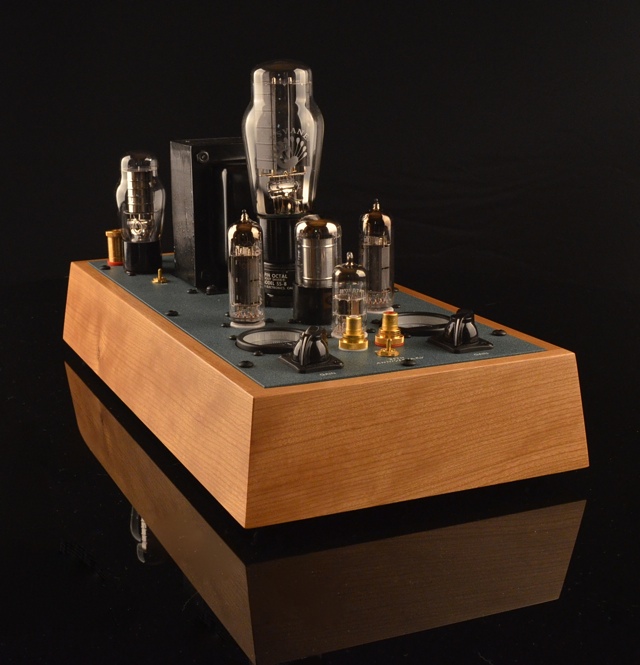 Zen Triode 25th Anniversary Amplifier

---



If you choose to purchase this amplifier with our special tube compliment you will be pleased to learn that we carefully hand select and match the tubes for this amplifier. But it goes way beyond that... tube matching is followed by an in-depth distortion analysis and channel matching in the actual amplifier. By this method we can be sure the factory tube complement is perfect in every way. Not only is the gain and trans-conductance matched for each channel but so are the harmonics. When this process is complete, the three audio tubes are red-tipped as part of the reference grade factory tube complement.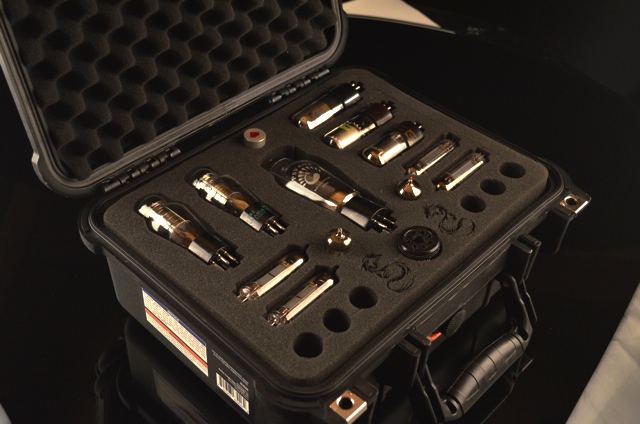 Tube complement for the SE84UFO25 comes in this custom case.



The included output tubes are a matched pair of Russian military-grade 10,000 hour 6N15P-EV's with gold grids. These have proven unbeatable for 25 years in Decware amplifiers and were chosen over directly-heated triodes like the 2A3 and 300B because they are more neutral, faster and have better extension in the frequency extremes. These long-life tubes were used in radar display units. Being designed for video these tubes have a wider bandwidth than most audio tubes. These are N.O.S. tubes. These tubes will be red-tipped.

The included rectifier is a current production 5U4 that we've found to have respectable sonics when compared to the N.O.S. tubes from the 1940's ~ 1970's.

The included voltage-regulator tubes are a pair of N.O.S. OA3/VR75s which glow orange and OD3/VR150 that glows purple. The orange OA3 tubes located at the rear of the amplifier can be seen from anywhere in the room and become visual clipping indicators exactly like the meters. That means that when the amp is nearing its power limit, both the meters and the OA3 tubes will begin to flinch. This allows you to see when the amp is near clipping before any distortion is ever heard. A very handy tool to help you use all of its power effectively.

The OD3/VR150 glows purple however due to the smaller shape of the tube it is hard to see the glow. Other OD3/VR150 tubes are the same size as the OA3 so if you prefer the light show, you can buy some of them. That said, the OD3 can be replaced with an OC3/VR105 or an OA3/VR75 to intentionally change the sound of the input tube. Both of these variants for the OD3 are included so that you have all three on hand to try.

The included input tube is a special hand-selected N.O.S. 7DJ8 that was chosen for its sonics and matching. This tube will be red-tipped.


ALL of the options described above can be selected and priced in the shopping cart.



---

| | | |
| --- | --- | --- |
| Weight | | 17 lbs. ea. |
| Dimensions | | 9.0" H x 7.125" W x 14.0" D |
| Circuit type | | Single-ended Class-A Triode |
| Power output | | 2.3 watts RMS x 2 or 6 watts RMS x 1 |
| Input voltage | | 1.5 volts for full output |
| Noise / Hum | | -79 db U / -58 db U@120HZ |
| Response | | 20 Hz ~ 80 kHz |
| Feedback | | ZERO |
| Rectification | | 5U4G or 5AR4 or TYPE80 with adapter* |
| Output tubes | | SV83/6P15P-EV or EL84/6BQ5 |
| Signal tube | | 7DJ8 but compatible with 6N1P, 6N5P, 6N11, 6922 or 6Dj8 |
| Transformers | | Decware UFO |
| Biasing | | Self-Biasing |
| Resistors | | Precision WW & MF by DALE, VISHAY, RHODERSTEIN |
| Signal Cap | | Copper Foil MIFLEX |
| AC cord | | Removable power cord |
| Consumption | | 65 watts |
| Input jacks | | RCA type Gold / Teflon |
| Output jacks | | 5-way binding posts accept 8 gauge |
| Speaker dB/1w | | 89 dB minimum / 94 dB or higher is ideal |
| Warranty | | Lifetime to original owner |
* Amplifier uses 47uf capacitor so it may not be suitable for some type 80 rectifiers.
---
WORLD VOLTAGE COMPATIBILITY
All model SE84UFO25 amplifiers come standard with a 50/60 cycle world-voltage-compatible transformer and will be hard-wired for your country's voltage and supplied with the correct type of power cord.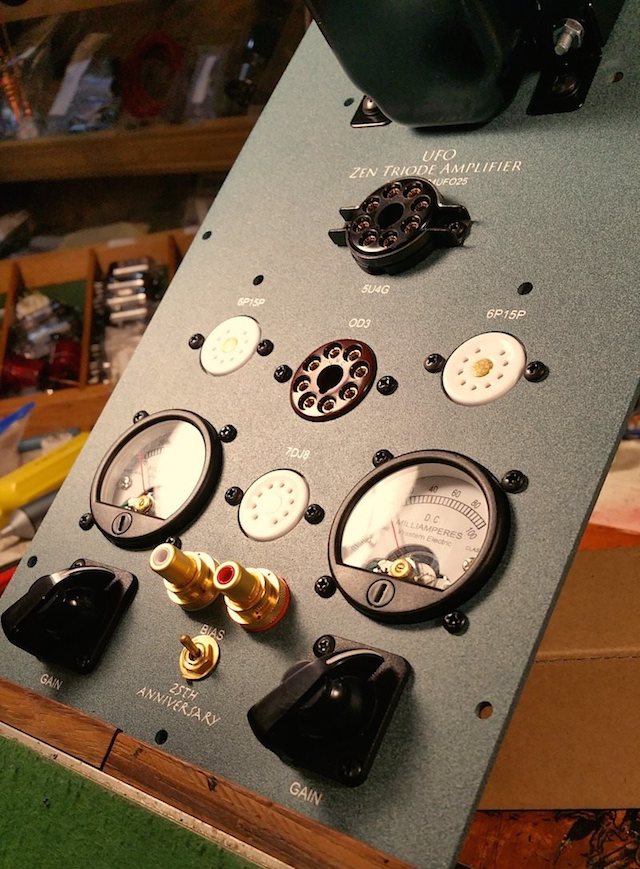 SE84UFO25 shown in the test rack
SPECIAL NOTICE:
ZEN TRIODE 25th Anniversary AMPLIFIER
The development of this amplifier has been documented in real time on our excellent audio forum! It is HIGHLY recommended reading as this amazing thread will take you on a start-to-finish journey about the best sounding amplifier Decware has ever made!

Here is the link to the thread:

https://www.decware.com/cgi-bin/yabb22/YaBB.pl?num=1510887200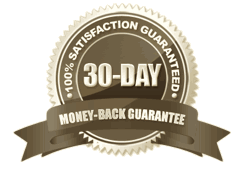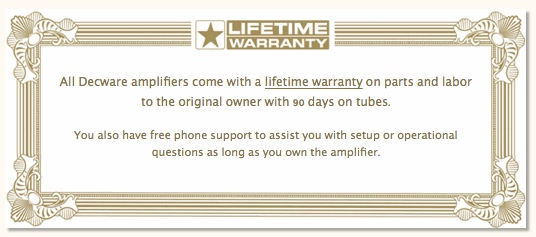 SE84UFO25 Owner's Manual

Please download the above .pdf manual and read!