I have been designing loudspeakers since 1978, and sometimes true greatness comes from being able to recognize it in others.
---

I knew when Randy of Caintuck Audio showed me his "Betsy" open-baffle loudspeakers that they were special. After years of enjoying and selling tons of them to our customers, I had to see what would happen if we scaled them up!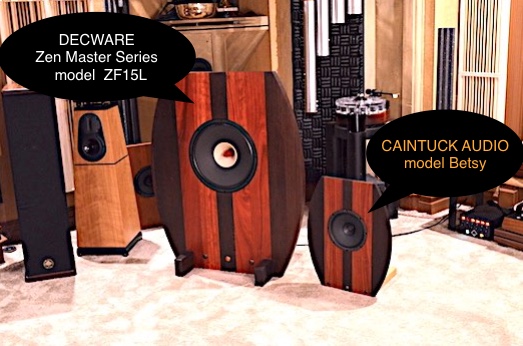 The results were so overwhelming, that I licensed the barrel shape from Caintuck Audio so that we could offer large versions of this amazing design to our customers!

These speakers pretty much embarrass everything we've ever made. They hit harder, have more weight, more scale, and more presence than virtually anything anywhere near their size.

They will reproduce a full orchestra at live volumes with only 2 DECWARE watts.

They can accurately reproduce the exact sound and feel of a concert grand piano better than any speaker I have ever heard.

It's a combination of the barrel shape, the large amount of mass from the extra thick hardwood and a very special 15 inch driver.





Steve Deckert / DECWARE.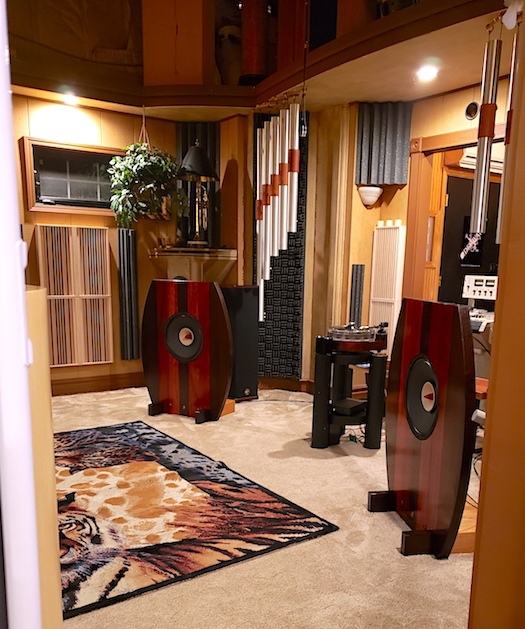 ---

FEATURES


Completely crossoverless.
A perfect point source.
Single driver with 50~17kHz from one voice coil.
100 dB 1w/1m
13.7 grams of moving mass
No box
No shout
No peaks
Great bass performance


AVAILABLE HARDWOODS

The price of these non-refundable custom speakers is solely determined by the particular hardwoods that you choose.

These prices are based on actual board feet cost of the lumber (smaller number) and subject to change at any time.







POPLAR
3.6
$3607/pr





RED OAK

5.5
$3828/pr





HARD MAPLE
6.1
$3897/pr



CHERRY
6.75
$3973/pr


CURLY MAPLE
7.5
$4060/pr





SAPELE

7.5
$4060/pr




WHITE OAK

8
$4118/pr





CURLY CHERRY

9
$4234/pr





WALNUT

9.7
$4315/pr





PADUKE

10
$4350/pr





MAHOGANY

11
$4466/pr





PURPLEHEART

11
$4466/pr




LACEWOOD

14
$4814/pr




ZEBRAWOOD

17
$5162/pr





BUBINGA

17
$5162/pr





WENGE

21
$5626/pr



If you choose to have yours built with two different woods, the price is determined by the more expensive of the two.

Some woods can be stained. For example, Poplar can be stained to look exactly like Cherry... the green in the wood turns reddish brown and the grains almost exactly match.

Finishing can be done in either hand-rubbed linseed oil or sprayed on lacquer featuring a satin sheen.


---

VIDEOS






This is the ZF15L playing a full orchestra





This is the ZF15L playing electronic music






---


SHIPPING

These speakers ship by freight on a pallet. Shipping in the USA runs on average $500.

Please allow around 12 weeks for your speakers to be built and another week for shipping.




---

MORE INFO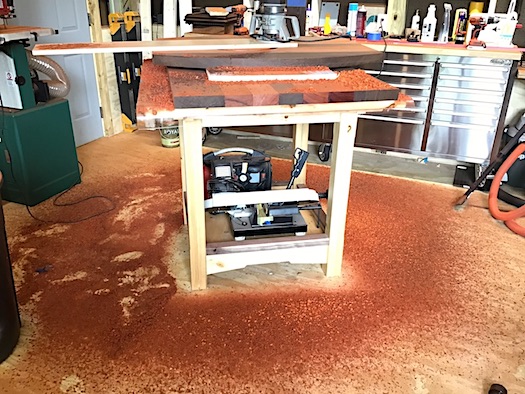 If you would like to see this design go from concept to finished product, we have a forum thread called "Steve's Big Betsy Project" which contains hundreds of pictures documenting the development of these fine speakers and two other models like it.

This particular model, the ZF15L is the largest of the three sizes we offer.



---
THE F15 DRIVER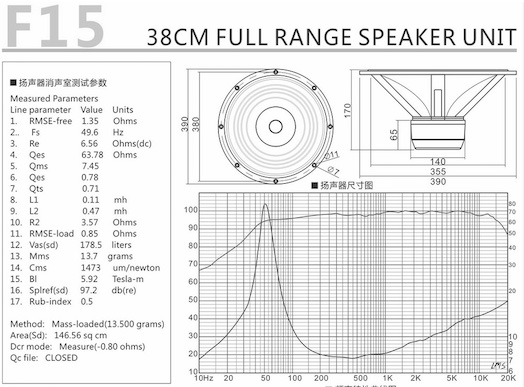 The F15 full range speaker unit is hand made in small quantities by Lii Audio and offers the drivers to the D.I.Y. enthusiasts wishing to build their own speakers.