ABOUT US



Hi... and welcome to Decware!

Decware is a trademark of High Fidelity Engineering company, located here in the United States.

We are a small company where everyone takes a great deal of pride in producing the wonderful products that weíve become known for.

We started with a single 2 watt amplifier called the Zen Triode in 1996. Today the fidelity and design of our products is legendary in over 54 countries around the world.

As far as I know, we are the only audio company making high quality tube amplifiers with a lifetime warranty... and thereís a reason for that!

If you scroll down the page here, youíll see our highly competent staff. We have over 100 years of combined experience in the lost art of hand making tube amplifiers and high efficiency loudspeakers. Of course we also have the good karma of our company cat who youíll probably meet if you decide to visit!

Listening appointments are always available. Also if you havenít yet, please don'ít forget to bookmark our site so you can come back! Owner and chief audio guru Steve Deckert has written 100ís of great articles on hi-fi that you might like and we have a very active online forum that you might also enjoy.

Oh... one more thing... if you see something you would like to have on our web site, please buy it! We think youíll be very glad you did!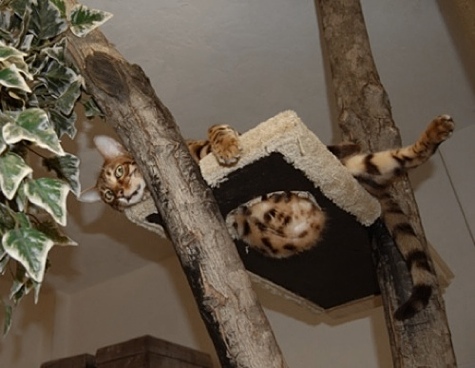 Steve Deckert

Owner,
Senior Engineer

Decware was created for the sincere but broke audiophiles of the world and went online in 1996 as one of the very first to manufacture and sell tube gear this good directly to the public.

DeVon Deckert

Owner,
General Mgr.

The business grew beyond the ability of one man to cope, and along came this gift from God... Together we created the Decware you know today!





Sarah Waters

Customer Service Mgr.
The Decware Glue

Who knew our daughter would be such a perfectionist and actually want to work here! As any of you know who've talked to her... thank God she does!

Josh Waters

Logistics Mgr.
The Decware Tape

Another proud moment when our Son came on board to help with final QC and make sure the gear gets from Decware to you without damage.



Anna Macaro

Public Relations
Decware Ambassador

Fluent in three languages, Anna promotes Decware's good karma, with good karma... Many people meet Anna before they meet Decware!


Denis Hazen

Senior Engineer

The wizard behind the curtain who has loving built from start to finish the most Decware amplifiers. Inventor of the CCE aka Hazen Grid Mod so many have enjoyed!

Paul Nibelin

Senior Engineer

Creative genius / Devils advocate - dating back to pre-Decware times, he brings some killer audio to the table with the NFX, Housewrecker and part of the creative process behind many Decware amplifiers.




Richard Pennington

Senior Engineer

The passion doesn't stop here... with 35 years experience like everyone else his karma is currently making Taboo Mk III owners stay up all night listening to the great Decware products he makes!



Dave Lancaster

Senior Engineer

Guru in his own right, he got Steve into tube gear back in the 70's and is known for his own private line of custom guitar amplifiers.

LEADER IN LOW POWER AMPLIFICATION


We coined the phrase, "
If the first watt sucks, why continue?
", which describes our focus on low power amplifiers. It's a bit of a purist, less is more approach, but that's where the real fidelity is!
OLD SCHOOL VALUES
Somewhat of a rarity these days, we hold strong to the old school values that revolve around integrity and honesty. We're a company with not only real people answering the phone, but the actual people you need to talk to.
Click here
for contact info.
WHAT MAKES DECWARE DIFFERENT

The heart of Decware is dedicated to the "Sincere but Broke Audiophiles" with more brains than money instead of the other way around! To that effect we manufacture boutique audio gear that is actually better than nearly all of the "main stream hi-fi gear" because it comes from a company that embraces the hobby of hi-end audio rather than exploits it...

If you're the "more money than brains" type that buys quantum tuning chips and puts dots on your walls, then frankly we're not interested in taking your money... unless you want to risk hearing something that actually makes a difference anyone can hear in double blind testing... DECWARE GEAR.

We have a simple business model... we hand make our products with highly skilled and top paid audio gurus here in the USA. These are some of the last of the old school craftsman who actually take soldering point to point to an art. We have no distributors, no reps, don't do many audio shows, don't advertise, which results in products with no fluff. You buy a Decware product for $1000 you get $700 worth of top grade parts... buy a retail amplifier for the same price and get $200 worth of parts if your lucky.

Decware products carry a lifetime warranty because they are built so well they simply don't break. Pretty Impressive for tube gear... and then add to that the simple fact that almost nothing regardless of price sounds anywhere near as good, and frankly it's a no brainer... That's why we have the reputation we do... it's not make believe.

We would absolutely love to have you join our family because that's what it is to us... we're a family run business, our amplifiers are like our children, and you are like our extended family. We have a wonderful support network and audiophile forums that make possible a truly dynamic experience with Decware gear, celebrated each year in October by our annual DecFest where we invite our customers and the public to attend a three day audio fest at our facility with bond fires, tents in the yard, great food and drink, and more glowing tubes than you've ever seen in one place!

A great way to get familiar with Decware is to read Steve's articles about hi-fi.... chances are they will debunk a lot of myths and answer a ton of questions you didn't even know you had!

We are the real deal. We care about results... your results. We don't advertise, our products do that for us. We sell everything on a 30 day in home trial and have a less than 1% return rate.

Let us help you find the last amplifier or speakers you'll ever own because we know how to make it happen and care enough to spend whatever time needed to get you there. Of course any dedicated dealer can claim the same, but we have what they don't: DECWARE gear. It simply sounds better, is better and has the proven track record to insure it remains that way farther into the future than you'll be around to enjoy. Put it up against anything and you'll find out first hand why we have a less than 1% return rate!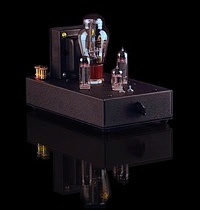 The easiest way to experience the Decware Sound is also Steve's favorite way to get you started and that's with our 2 watt SET amplifier.... something you would think couldn't get out of it's own way - let alone drive a loudspeaker with any kind of balls, but that's where you'd be sadly mistaken... The sound you hear from this amp (that started Decware) is legendary, intoxicating and highly addictive.... don't believe me, try one on our 30 day trial and see.. even if more power would be ideal, it will sound so much better than anything else, you frankly won't care.

Then 6 months to a couple years later you'll buy some high efficiency speakers for it and be simply awed by what happens!