| | |
| --- | --- |
| | NOTE: This is an alternate version of our SE84CKC SuperZen amplifier, pictured left. The main difference is the chassis and the slightly more purist approach by eliminating the input selector switch and making the amp work with a single source only. One set of input jacks goes through the volume control, one set is direct. Additionally the bias switch that typically adjusts the sound from laid back to punchy has also been deleted in favor of a simpler signal path. The sound of this amp was voiced in between the two settings. |

"If you haven't heard a Zen Triode Amplifier... you're in for a really pleasant experience! It floats music in 3D space like

very few

amplifiers can. Designed and built in the USA it comes with no disappointments."
The Zen Triode is a single-ended amplifier that out performs most popular amplifiers with a simple less-is-more approach. Less internal parts, More realistic sounding music. Of course there's a fair amount of good Karma that comes with hand building each one without circuit boards!



This is the highly polished version of our original Zen Triode amplifier, originally released in 1998. Since that time it has developed an almost cult following among serious audiophiles.



"For those who adhere to the 'first-watt' theory of HiFi, here's a bonus: the Decware Zen amplifier gives you two. Yep, two watts per channel single-ended triode. i must admit they are pretty big watts, as i had no problem driving my reference GamuT s-7's to a more than reasonable level.

(The s-7's have a rated sensitivity of 89db at 1 watt and a retail price of $42k per pair.)"



"What really sets the Zen apart from all the moderately priced tube amplification i've heard is its incredibly lifelike tonal

ity and bass control."





-Jeff Dorgay,

Tone Audio Magazine


This 2 watt per channel Single Ended Triode amplifier is capable of driving almost a dead short - rare in the world of SET amplifiers! It can be driven directly from any source (such as your CD player or DAC) without a preamp. It will drive typical hi-fi speakers to conversation listening levels and hi-efficiency speakers (94dB 1w1/m) to a satisfyingly loud level. The amplifier operates in pure class A and has zero negative feedback.

The bass surprises everyone, and the amp features two inputs and a selector switch so you can have two sources. The volume control is mounted on the front. Tubes for it are more than affordable, the amp is self biasing making it a completely hassle free experience to own and enjoy one. It comes with a lifetime warranty because it's actually built that well.


---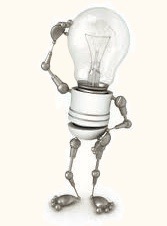 WHY DOES THIS AMP SOUND SO MUCH BETTER?
Well, it's the real deal... It's not mass produced. It's hand-built, point-to-point wired using only part leads to limit the solder nodes. Only 2 resistors and 1 capacitor are in the signal path and there is a Silver ground buss. It uses US Made proprietary output and power transformers in a high mass steel chassis of the highest quality - all built by skilled (and well paid) artists here at Decware. The SV83 output tubes are among the most linear in the world when triode wired.* We think that this tube is the most neutral sounding. And then there is owner of Decware, Steve Deckert's flawless Zen design that separates this amp from other high quality boutique competitors.

There's been so many 300B and 2A3 amplifier owners that have switched to the Zen Triode that we've lost count. We bring that up because most people who haven't heard one can't wrap their head around the concept that an amplifier costing less than a grand could sound better than a high dollar amplifier - but the Zen amp does. The more you read about it and learn about Decware the easier this statement is to believe.


* SV83/6P15P-EB Data Sheet.
---

The SE84ZS+ amplifier uses EL84, or SV83 output tubes and your choice of 6N1P, 6DJ8 or 6922 input tubes.Compatible rectifiers are 5U4, 5AR4, 5Y3GT and some 274B's.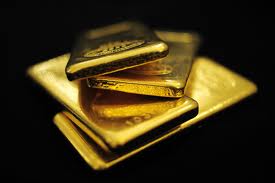 Top Quality Gold / Teflon input jacks and fused IEC connectors are provided for use with hi-end cables. The amp is self biasing so you never need to adjust the bias and the bias will never drift out of adjustment. While we ship it with a military grade version of the SV83 called a 6P15P-EB featuring Gold plated Grids from Russia.

The output channels are self balancing meaning it is also possible to use non-matched output tubes without channel imbalance.


---
MONO BLOCKS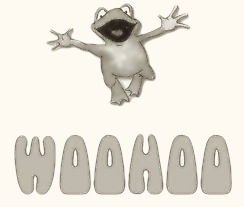 Worried about 2 watts being enough power? Bridge the amps into mono and quadruple your power!

The SE84ZS amplifiers employ a unique floating output transformer scheme where the negative speaker wire is not tied to chassis ground. That means when the amp is bridged, both channels may either be series or parallel wired. In series, both channels work as one and transparency is preserved.
So with no sonic drawbacks to running the amps in mono, you can expect 6 dB of additional power rather then the expected 3dB. This is thanks to the power increase the amp has when it sees half the speaker load from being series bridged.



---
IDEAL SPEAKERS
We have successfully driven hundreds of different loudspeakers ranging in efficiency from 90 to 100dB 1w/1m. On 90dB speakers it works nicely in smaller rooms or for late night out of body experiences. 94 to 96 dB speakers are almost ideal in that they let you play beyond a normal listening level and preserving the dynamic headroom. When these amplifiers were first released in 1997 there were a minimal number of "high efficiency" speakers to choose from. Today that is no longer the case - they are everywhere. We also offer several different types of
loudspeakers
that will work with this amp.

If you own speakers that you love and are afraid this may not drive them understand two things: A) It will drive them louder then you're expecting and B) you can bridge these amps into mono blocks. Because of the power increase into lower ohms, you will net 6dB of additional power. Same thing as doubling your power... twice.


The SuperZen can be configured for speakers between 2 and 6 ohms OR for speakers between 6 and 16 ohms from within the Shopping Cart.



---
TUBES


This amp is shipped with graded premium quality N.O.S. 6P15P-EV output tubes rated at 5000 hours. These Russian military spec tubes are the top grade of what we came to know in this country as the SV83. You can also use EL84's without adjustments of any kind. You'll find the SV83's to be unparalleled in speed and detail - in part because it is a video tube with much wider bandwidth then a normal audio tube. We think these are the best sounding most transparent tubes available today. The EL84 (6BQ5) is a bit warmer sounding giving the amp a different signature by just switching output tubes.
The input tube is a single 6N1P, 6922 or 6DJ8 - your choice. 6N1P's have the warmest tone, 6922's have the best dynamics, 6DJ8's have the most air and micro-detail with a touch less bass. Again, a powerful tool for voicing your amplifier to your particular tastes.
The rectifier location is compatible with 5U4G, 5AR4, 5Y3GT, and some 274B. Many owners of this amp like using the 274B however not all 274B tubes are completely compatible, so we ship the amp with one that we know IS. Each rectifier change will also make audible differences in the sound and performance of the amplifier.


---

CABLES
This amplifier is so transparent that differences between cables will now become big differences. This is true for both interconnects and speaker cables. Be sure to try a couple different cables along the way as your amp can only sound as good as the cables connected to it.


---

SUPPORT
This amplifier is hand built in the USA by DECWARE / High Fidelity Engineering Co. It comes with a lifetime warranty to the original owner. If you purchase one second hand and ever have questions or technical problems we WILL be happy to check it out for you and service it if needed for a very reasonable rate.


We also have a support forum with many people who own this amplifier who's experiences you may benefit from.

---
REVIEWS
You may read
reviews on this amp
going back 11 years.
---

This amplifier requires no adjustments or maintenance other than changing tubes every couple years. It is a self biasing design and self balancing meaning even unmatched tubes become matched when installed. The SV83 (6P15P-EV) or EL84 output tubes wired in triode were chosen over 300B, 2A3, 45, and other triodes for having the best sound and imaging.

| | | |
| --- | --- | --- |
| Weight | | 17 lbs. ea. |
| Dimensions | | 8.0" H x 6.125" W x 12.0" D |
| Circuit type | | Single ended Class A Triode |
| Power output | | 2.3 watts RMS into 4 ohms |
| | | 5 watts RMS into 8 ohms bridged |
| | | Power increases as ohms decrease |
| | | Stable into 1 ohm speaker loads |
| Input voltage | | 2.0 volts for full output |
| Noise / Hum | | Less than 1.5 millivolts |
| Response | | 20 Hz ~ 20 kHz |
| Feedback | | ZERO negative feedback used |
| Rectification | | 5U4G / tube rectification |
| Output tubes | | SV83 or EL84/6BQ5 |
| Signal tube | | 6N1P or 6922 or 6Dj8 |
| Transformers | | Decware |
| Biasing | | Self-Biasing |
| Resistors | | precision WW/MF by DALE, VISHAY |
| Signal Cap | | Film and Foil with Silver leads |
| AC cord | | Removable power cord |
| Consumption | | 65 watts at full power |
| Input jacks | | RCA type 24K Gold / Teflon |
| Output jacks | | 5-way binding posts accept 10 gauge |
| Speaker dB/1w | | 89 dB minimum / 96 dB is ideal |
| Warranty | | Lifetime to original owner |

OWNERS MANUAL
for this amplifier (pdf format).


---
RELATED INFO



Frequency Response



Steve's papers for audiophiles

---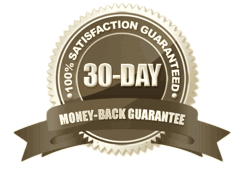 We offer this amp with

a 30 day money back trial


so you can
hear one in your own room!

Available in 120 or 240 volts.