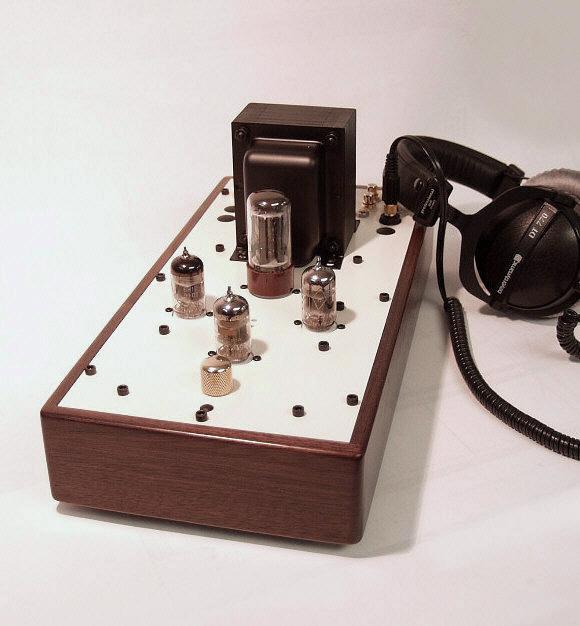 Model No: CSP2 Zen Triode OTL Headphone amp/preamp.
First Impressions: Feb 2009
Steve,
Just want to say I had a pleasant listening experience yesterday. After reading the manual and the little assembly required the new preamp made an immediate impression, (nice). Understanding that my source has only 20 hours of playtime and the CSP2 is new out of the box as well as a missing 10" woofer in the Martain Logans, I was smiling! The music became real, much more detailed and I began hearing things I've never heard before. Not to over react but again I was smiling. I want to keep this short for now, but I want to mention the adjustable gain setting. How impressive. I listened at 5 clicks from zero assuming this is the half point for a few hours, of course the Accurs 250 amp is bright, so there was definitely listening fatigue. At that point I remembered the gain adjustment. I turned the gain setting down 1 click left and right, then down one additional click on the right channel because the length of the room on the right side is 6 feet longer. Back for another listen and I immediately noticed the sound stage and the imaging was right on, or the vocals were center stage!!
I'm sure as this piece burns in and I will burn it in as you suggest, 5 heat cycles, everything else should fall into place, separation, soundstage width and depth. Of course I'm looking forward to working with you in resolving my amplifier issue. We spoke about the 26 wpc Torii Mk II.
Hopefully upon your insight we can put together the right match and a match with plenty of headroom without compromising quality.
For now Steve I'm very happy. In 30 days or so we will be in our new house, at that point I will have a room to set up everything properly, speaker placement etc.. You would laugh if I told you I was set up in my bedroom. Imagine that! Anyway at that point I will write a review on the CSP2 for you.
For now I'm always looking forward, ( Amplification ) Steve thanks again< I'm very pleased and things were as expected, please don't take that lightly because I'm not always easy to please, this transaction meant allot to me and my expectations were fulfilled!!
Karl Spencer