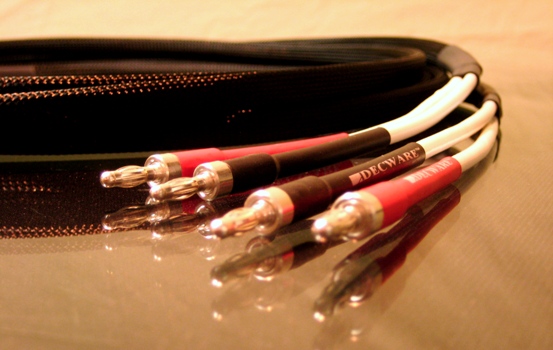 ZEN STYX - SILVER REFERENCE SPEAKER CABLES
8 AWG SPEAKER WIRE
133 SILVER PLATED COPPER STRANDS PER CONDUCTOR
TEFLON JACKET
SIMPLE.
---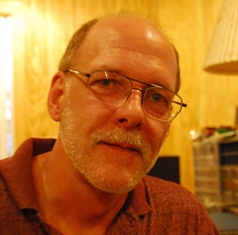 We make several fine amplifiers that are benchmarks of transparency. Without this wire to evaluate the sound quality, it would have been impossible because you only hear the weakest link in the component path.
There are several things that contribute to the overall signature your system, and we believe wire should not be one of them. For this reason, we want cable that you can't hear and that is why we just offer one kind of speaker wire.

These Silver / Teflon cables I will happily put up against any cables made, regardless of price... because I've been doing just that for over 20 years and still haven't found anything better. I continue to use them in my reference system.

-Steve Deckert / DECWARE


---

The most popular and cost-effective way to purchase this wire is with bare ends (non-terminated). That said we also offer this cable terminated with machined silver banana jacks with a solder-less, oxygen-fee connection like that shown in the picture.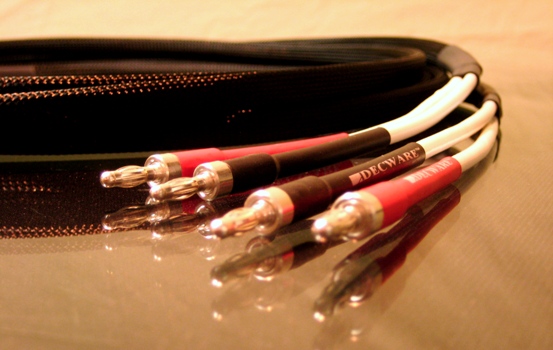 ZSTYX shown terminated with our machined silver banana jacks, and in a black sheath.

This silver / Teflon wire is around 12.50 a foot, which means four
conductors = $45 a foot total. So a 10-foot pair of Zen Styx would cost $450.00.

(NOTE: ZSTYX is now BLACK in color, the white shown is no longer available) This makes ZSTYX cables that are not in a sheath more attractive than when they were white.




---

These cables have the advantage of being able to be run as separate
conductors spaced apart so that there is no magnetic interaction
between the positive and negative. Alternately, you can run them
together side by side like a zip cord so the magnetic fields collapse
each other. On the same note, you can put a gentle twist in the
cable to accomplish a similar result.
While all these configurations will affect imaging, none of them will make it bad - it's more about how the sound stage maps out on a given pair of speakers. Even haphazardly thrown to the floor with no cares, I have yet to hear these cables stopped in the imaging department. Over the years, I have grown to trust this wires imaging explicitly.

---

You can choose the length, and other options when you add to cart.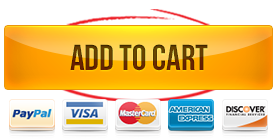 ---

ABOUT TERMINATIONS

Connectors are usually the weak link of any cable. For years, we offered WBT banana and spade connectors for those who wanted their Zen Styx terminated. However, over the years as the price kept going up, we became less and less impressed with them, so we have our own made, and from silver.

---

SPECIFICATIONS

Conductors: Silver-plated copper with 40 microinches minimum coating thickness per ASTM B-298.
Insulation: Extruded PTFE, nominal wall thickness .015 (0.4mm).
Temperature Range: -55C to +200C
Insul. Flaw Test (Spark Test): 5,700 volts rms @ 3.0 kHz..

Min. Insul. Resist.: Meets calculated requirements.

Heat Resistance: +290C for 96 hours.

Voltage Rating: 1,000 Volts rms.



GENERAL DESCRIPTION

This heavy-wall wire, rated at 1,000 volts rms or 3,000 volts DC, saves both size and weight compared with many other insulated wires of the same rating.
Suitable for high-frequency use at elevated temperatures in high-reliability programs where electrical and thermal stability are important.

Passes VW-1 Vertical Flame Test. OSHA Acceptable


SIZE / STRAND DESCRIPTION

AWG

Stranding

Nom. Dia. of Conductor
in. / mm

Nom. O.D.
in. / mm

Military Number

08

133/29

.220 / 5.58

.284 / 7.22

M22759/1189S

---

MADE IN USA





Decware is a trademark of High Fidelity Engineering Co.
Copyright © 1996 ~2018 by Steve Deckert