I thought I would post a few photos since this will be my main system for a good while (other than room treatment mods and maybe some power cable tweaks, etc.)
Amplifier: Decware Taboo MK II (Cherry base) with Herbie's Ultrasonic Rx Tube Dampers and Synergistic Research's MiGs (for the Taboo Mk II Base) from the excellent dude here on the forums known as Pale Rider.
Preamplifier: McIntosh C220 Tube Preamp with Hfi Tuning Silver Fuses and Gold Lion ECC83 12AX7s.
Speakers: (a) Omega RS7 (with Walnut veneer), single driver (no crossovers) with 95dB @ 8 ohms, (b) AudioEngine S8 Subwoofer.
Sources: (a) Rega RP6 TT with Exact 2 Phono Cartridge, (b) Rega DAC with Musical Fidelity V-Link 192 USB to SPDIF Converter.
Digital Playback: (a) Asus VivoPC with Windows 8.1 and JRiver Media Center 19, (b) WD MyCloud Network Attached Storage.
Cables: (a) Lonely Raven Speaker Cables with Naked terminations, (b) Decware Silver Reference RCA Interconnects, (c) Rega Couple 2 RCA Interconnects, (d) Wireworld UltraViolet USB and SPDIF Coax, (e) Bolder Cable Power Cable (used on the Taboo).
Media Cabinets: (a) Ikea Besta for the A/V Components, (b) Ikea Expedit for Vinyl Storage.
That's all I can think of for now! ;D
Sweet Spot:
Sweet Spot (again):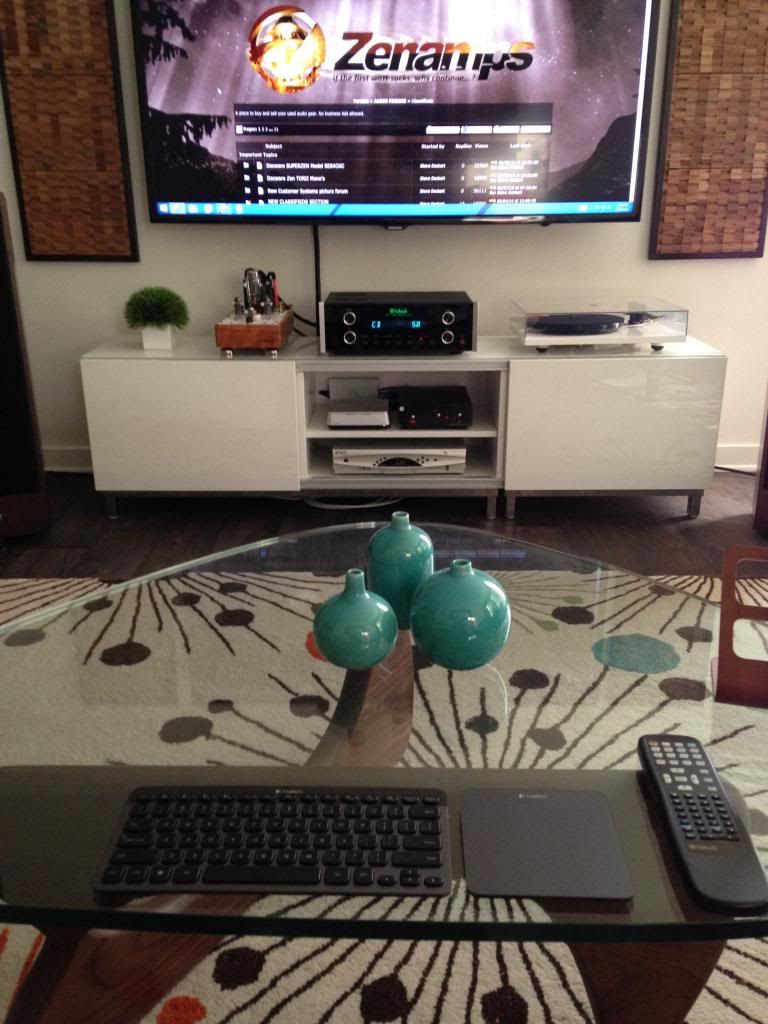 Amp 1: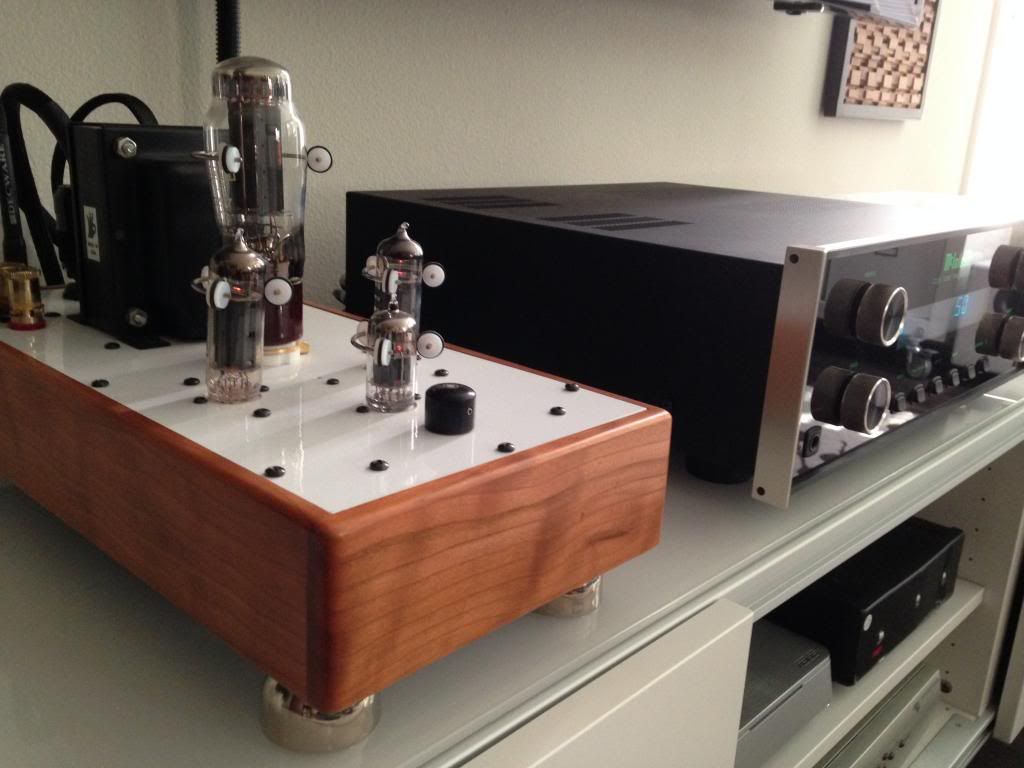 Amp 2: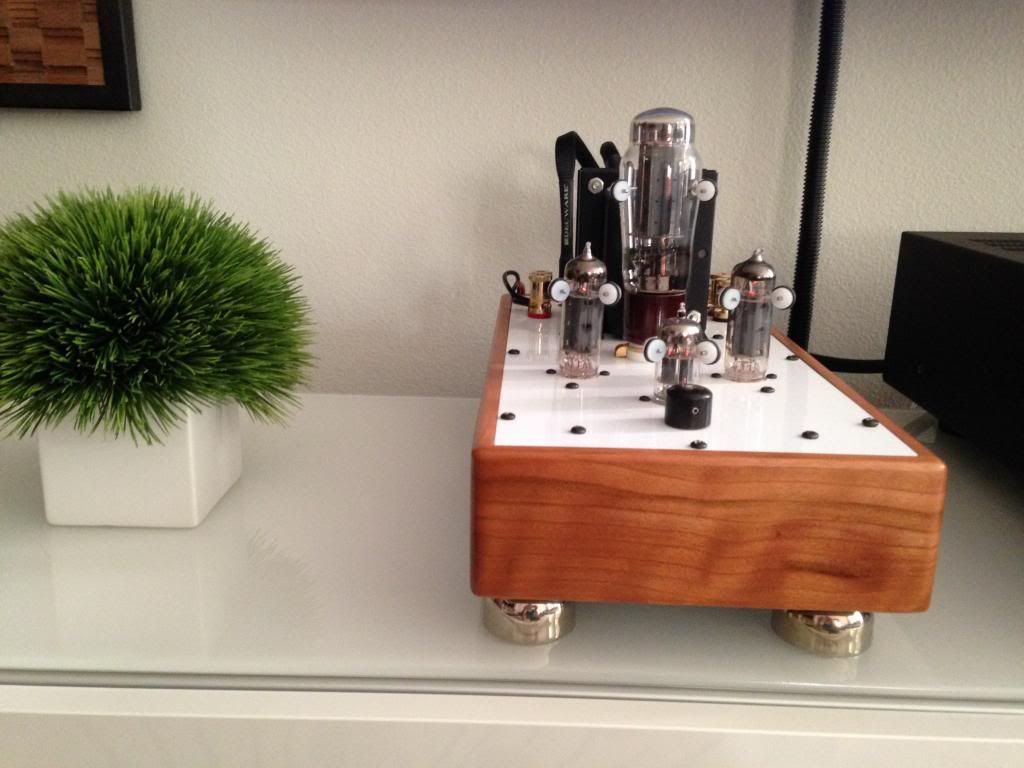 Preamp 1: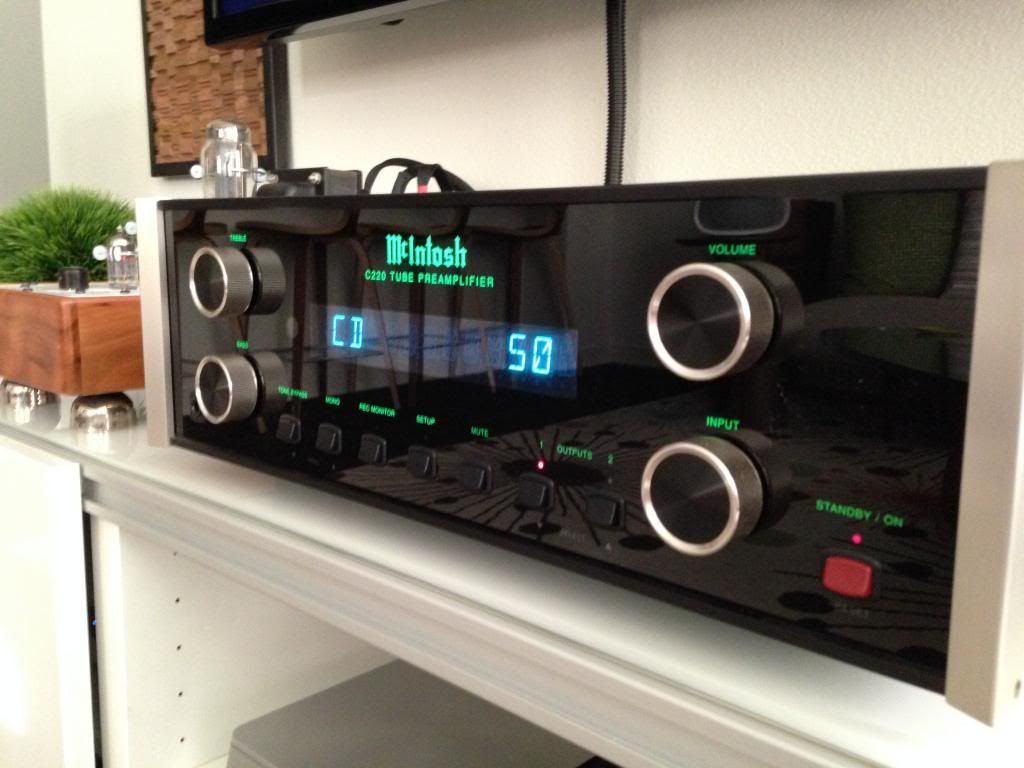 Preamp 2 (you can barely see the Musical Fidelity V-Link 192 behind the Asus VivoPC on the lower shelf):
Turntable 1:
Turntable 2:
Speakers:
Overview 1:
Overview 2 with Tube Glow ;D (Rega DAC, Asus VivoPC and Cable box on lower shelves):
Overview 3 with JRiver MC19 shown on the HDTV, Rega Brio-R (prior to C220 purchase),  Omega drivers (sans grills), here you can also see the WD MyCloud NAS and Network Switch (which have now been moved behind one of the sliding doors):
Vinyl Storage and Subwoofer (not my entire collection as I have so many that they are spread out in other bedrooms, etc., but this is what I'm currently listening to most often):
Rest of Room Angle 1: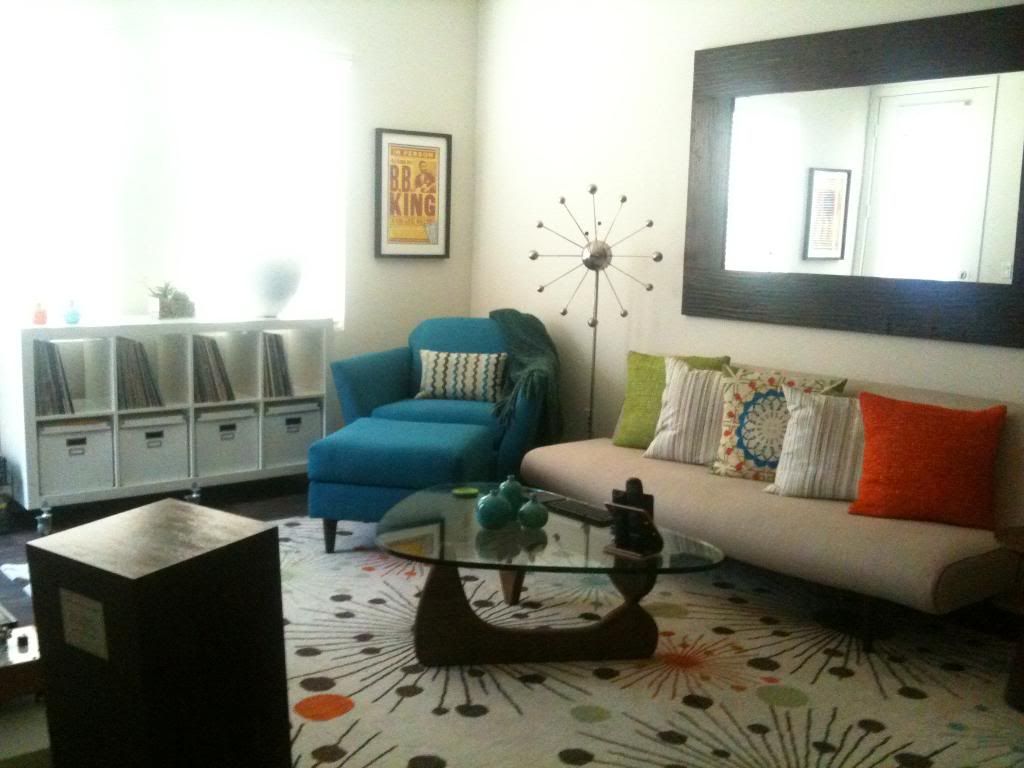 Rest of Room Angle 2:
What's behind door number 1 ;D (taken prior to C220 purchase (a) Rega TT Powersupply, (b) Rega Fono MM, and (c) Monster Power Center HTS3600):
Well that's about it and sorry for all the crappy cell phone pics, but I hope you enjoy! ;)