Title: DECFEST 2009 PICTURES
Post by Steve Deckert on 10/21/09 at 01:09:52
---
Regrettably bad timing... The Monday morning after the fest I had to be at the federal courthouse for jury duty and that has thrown a wrench in my timing on things... hence the delay.

First I'd like to sincerely say thank you to all who took the time and expense to travel to this years fest.  Being a company who deals with everyone by phone or e-mail, it's so nice to actually meet some of you!  It reminds me why I do this... and gives me a strong incentive to continue.

DeVon took a few pics this year and if anyone else has pics they would like to include in this thread, just e-mail them to me and I'll post them for ya.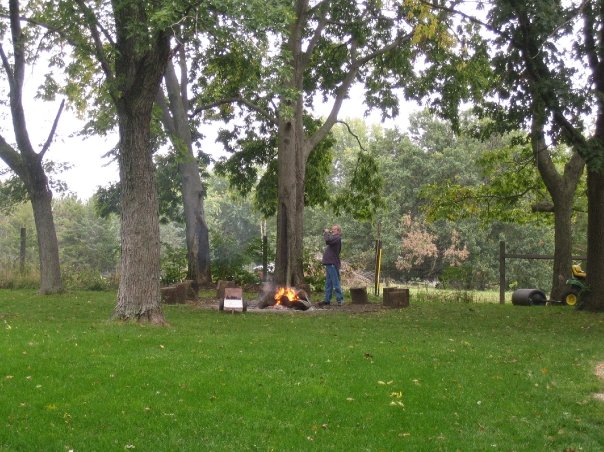 Dave, of Parker Audio, tending the fire that burned from Friday to Sunday...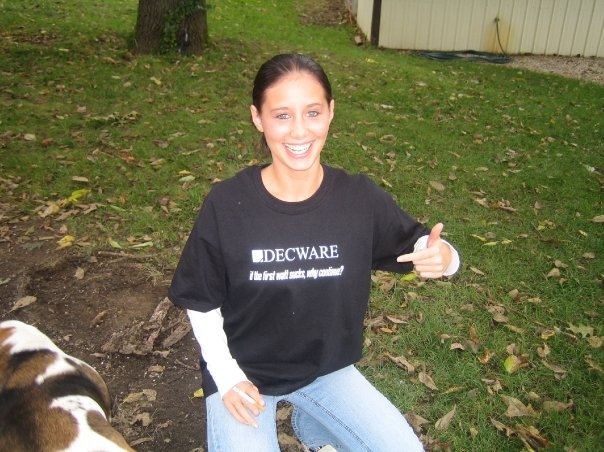 Our daughter Sarah, the cute voice on the phone here at Decware in charge of customer service.  I put her in charge of selling T-Shirts. We'll have them in the catalog soon as a standard in stock item.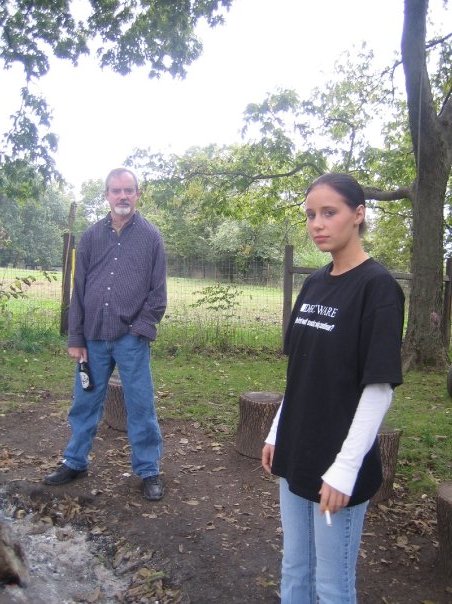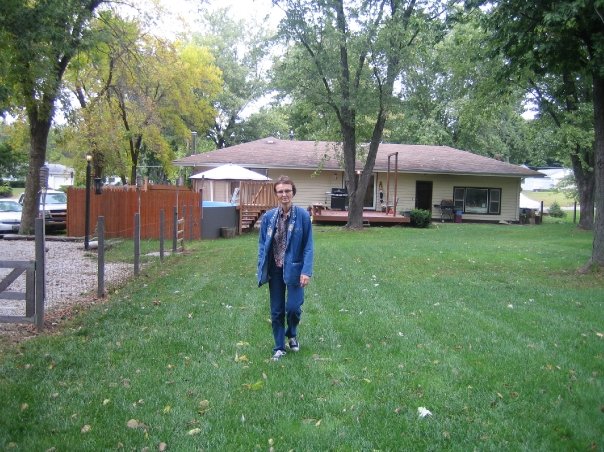 This is Deb who comes every year and helps DeVon with the million things she has to make happen during the event.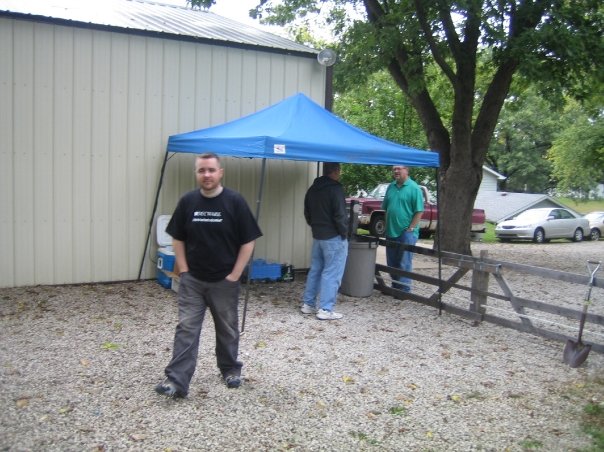 Walking towards us is Jason, a machinist with a real passion for audio.  I stuck the beer tent next to the shop which came in handy as it rained a bit this year.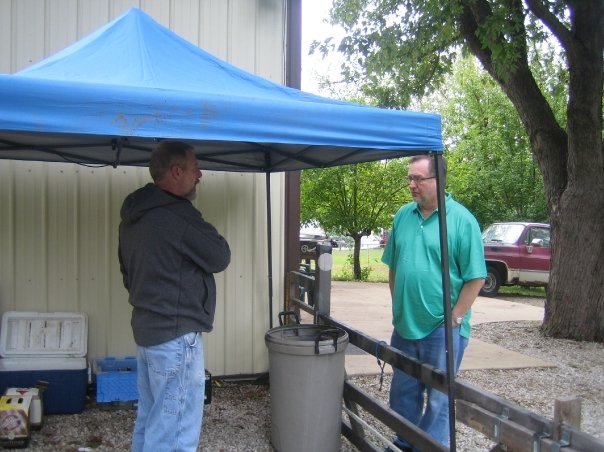 Bob Ziegler,  the Decware Speaker Guru under the beer tent talking to Stevef.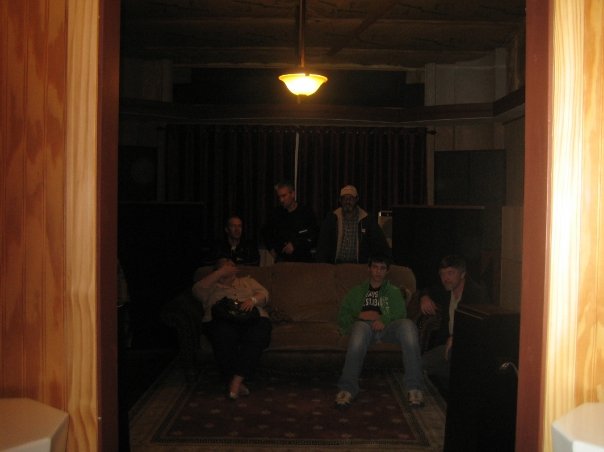 Some shots through the listening room door...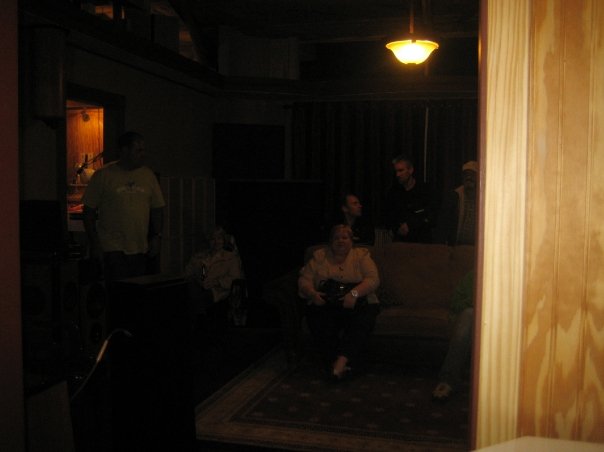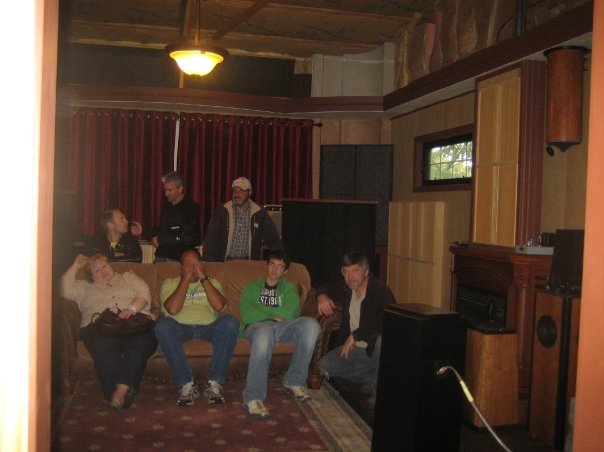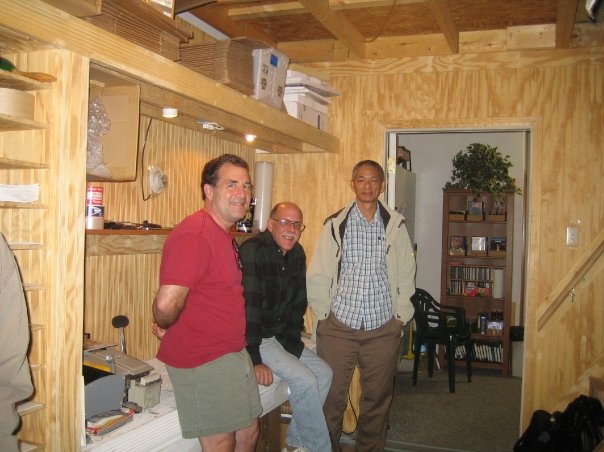 In the red is Deb's husband Dan (another talented cabinet maker) and Mr. Kahn standing at the doorway to the office with myself sitting on the packing table.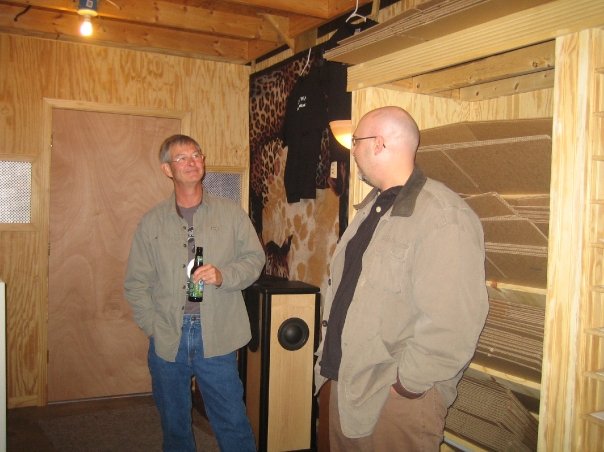 Leaning on the boxes is Rob, our inside sales rep talking to Doug, a happy Ohm loudspeaker enthusiast with impeccable taste in beer I should add (Sierra Nevada).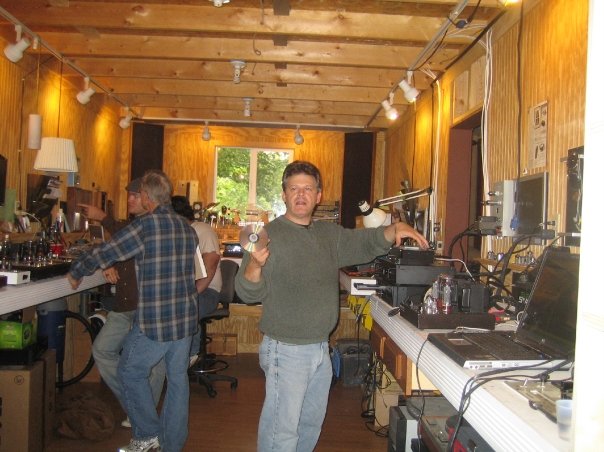 This is ChrisK, our technologist demonstrating how to channel music from a CD on your fingertip into the DAC without the use of a transport!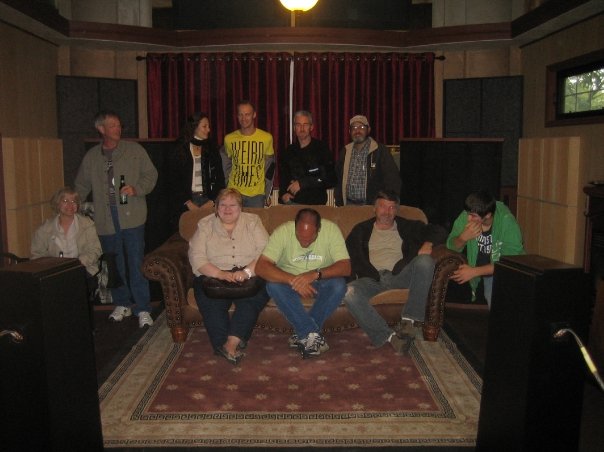 Another peek through the door... ah listening to the MG944's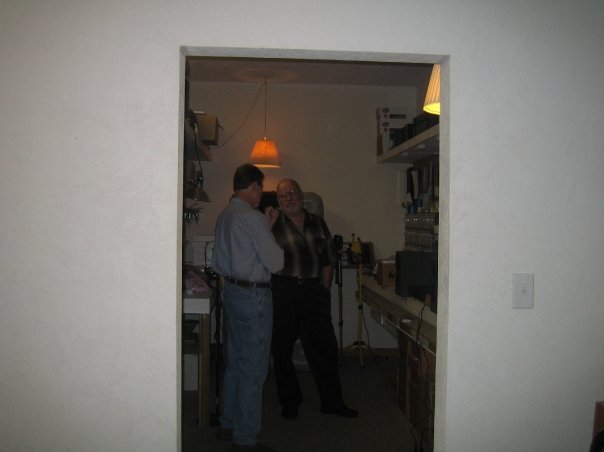 In blue is Randy, who we missed last year, doing some shop talk in the parts room.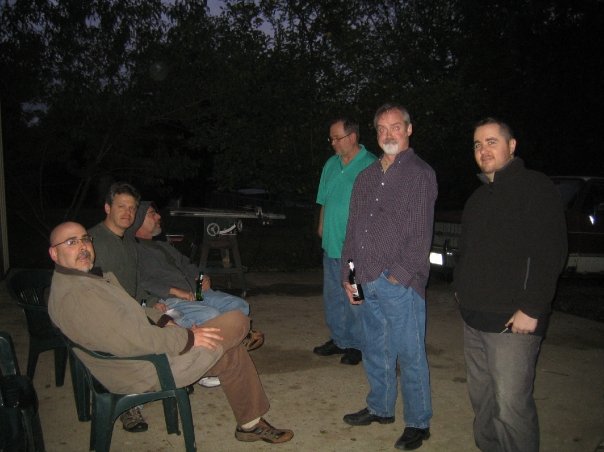 Front to back on the left is Rob, ChrisK and Bob who's chatting with SteveF in the green shirt.  Dave and Jason are also enjoying the night air.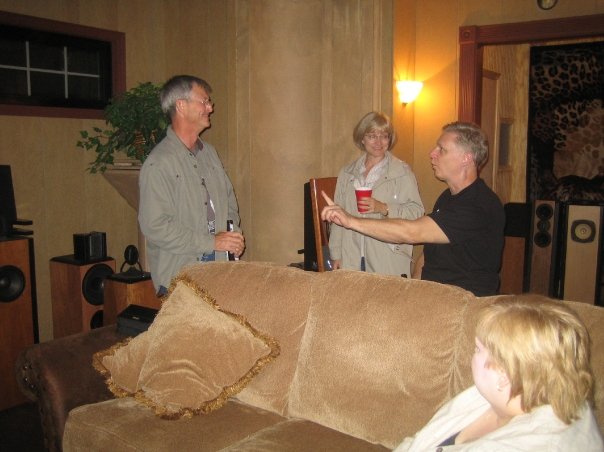 Doug and wife Marry chatting with Wally.  Julie, SteveF's wife on the couch.  Wally came down from NY to see me for the first time this year for which I am truly grateful.  It's always nice when a man who's worked hard enough to own the very best audio gear money can buy ends up listening to our HDT's as his main system, not to mention impressed enough to come down and see what we're all about.







Steve  ;)