| | |
| --- | --- |
| "If you've ever tried to discern the differences between two high dollar interconnects without a transparent way to switch between them, you may have been hearing the switching device and not the cables!" | |

The same is really true for a rotary switch-box... audio being a game of hearing your gear sound only as good as the weakest link in the chain! This box is guaranteed to NEVER be the weak link in your audio chain, even with interconnects costing thousands of dollars. The reason for this is simple. High mass steel chassis, sorbothane feet to deal with vibration, pure silver wire, silver solder, and silver switch contacts not to mention 100% shielded.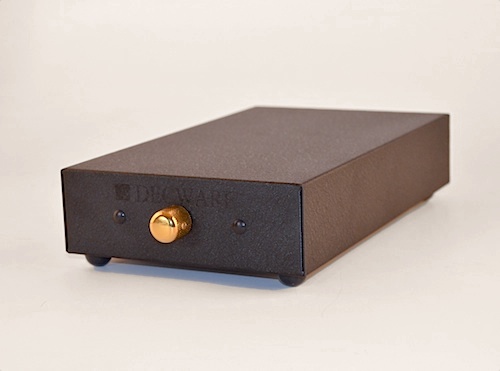 4 INPUT ROTARY SOURCE SELECTOR WITH DUAL OUTPUTS



OVERVIEW
The Zen Switch-Box features 4 inputs and 2 outputs using silver contact switching combined with silver wire to give even the most picky audiophile a source selector that won't degrade his investment in hi-end interconnects. Features a heavy gauge steel chassis with a black powder coat typewriter finish and removable bottom plate.
DESIGN


We designed the Zen switch-box chassis with two blank holes in the front to accommodate either switches or passive volume controls.

The parts quality, execution and design of this unit ensure a transparency great enough to A/B even the most expensive cables. (all reviewers should have one.)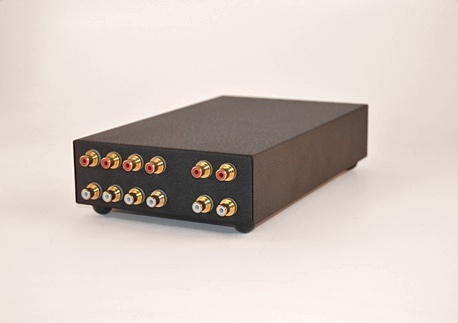 4 INPUT ROTARY SOURCE SELECTOR WITH DUAL OUTPUTS
---
OPTIONS
(add to cart to see prices)
Stereo volume control (100K smooth action carbon pot)
Stereo stepped attenuator (100K 20 steps gold contacts)
Stereo/Mono switch
Capacitor Coupling
Your choice of knobs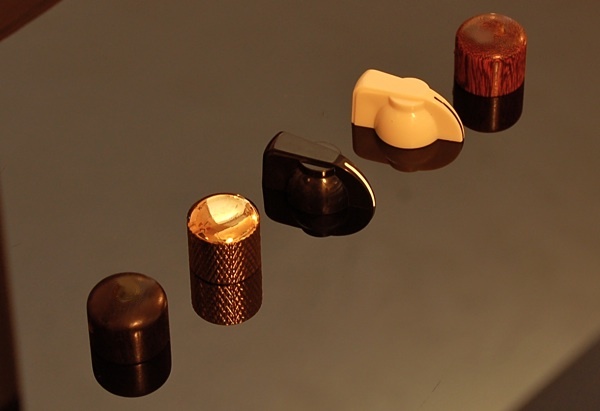 KNOB CHOICES
---
USES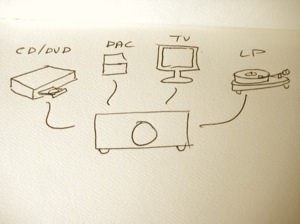 Input source selector for 4 line level sources.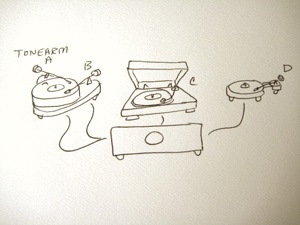 Tonearm selector for up to 4 tonearms.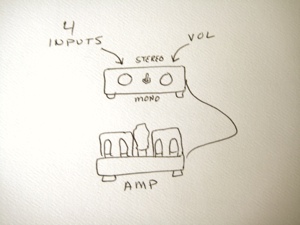 Use as a Passive pre-amp w/ optional volume control.
Listen to Monaural with stereo/mono switch option.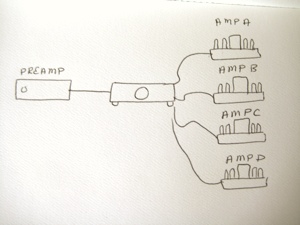 Run it backwards so that one preamp can be sent to any
one of four amplifiers.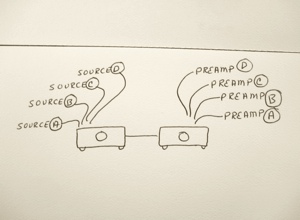 Run a pair back to back so that four sources can be sent
to any one of four pre-amplifiers.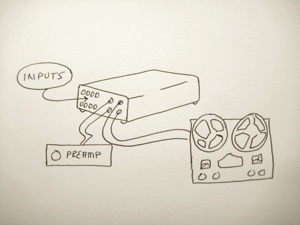 Use one of the dual outputs as a tape output.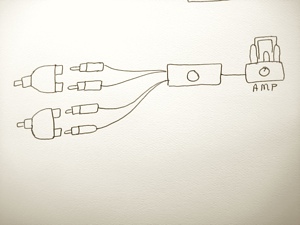 Use as an A/B switch for comparing cables on the fly.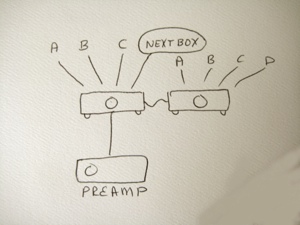 By connecting the outputs together you can use the remaining two pair of outputs to send signal to two places with a total of 7 sources.
Add volume controls to any of the above combos and run amplifiers that don't have gain (volume) controls directly without a preamplifier.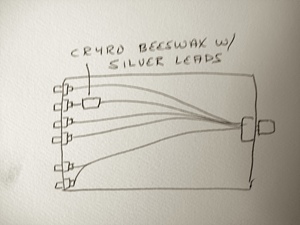 Add capacitor coupling to block DC current or flip absolute phase on any or all channels.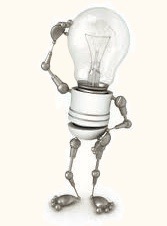 hmm...
---
SUPPORT

This switch box is hand built in the USA by DECWARE / High Fidelity Engineering Co. It comes with a lifetime warranty to the original owner. If you purchase one second hand and ever have questions or technical problems we WILL be happy to check it out for you and service it if needed for a very reasonable rate.



We also have a support forum with many people who own our products who's experiences you may benefit from.





REVIEWS

You may read

reviews on our gear

going back 15 years.




HISTORY OF REVISIONS

None. The ZSB is new in April 2013



---

| | |
| --- | --- |
| Weight | 4 lbs. |
| Dimensions | 2.5" H x 6" W x 10.5" D |
| Contacts | Silver |
| Wire | Silver/Teflon |
| RCA jacks | Gold/Teflon |
| | |
---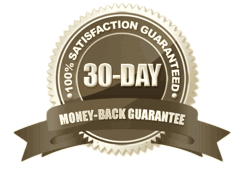 We offer this unit with

a 30 day money back trial


so you can
hear one in your own room!