OVERVIEW


Released in 2007 - this phono stage replaced our well respected ZP2.0. It features a passive RIAA with tube rectification and tube voltage regulation. It uses 12AX7 tubes for the RIAA stages and a 12AU7 for the output buffer stage. It has 42dB of gain with a 47K input impedance. It is a maintenance free design, easy on tubes, noise and hum free and perhaps most importantly it sounds unbelievably good. If you know anything about the ZP2.0, you would know it was 6 years in the making with the most R&D we've ever invested in a single product. The ZP3 is better.

Our feeling regarding Vinyl playback is simply that if it doesn't sound WAY better than digital playback it's pretty much a waste of time. The ZP3 represents our best effort to take your vinyl to the bodacious lively and dynamic 3D experience it was always meant to be. We've compared many high dollar phono stages with the ZP3 during it's development, some in the 5 figure price range. Many sounded like a really good DAC. Sorry, but if we wanted vinyl to sound like a really good DAC we'd just sell you a really good DAC. A phono stage is the make it or break link in your LP playback. It is equally as important as the cartridge and tonearm if not more so.

FEATURES

Single Ended Triode Class A1 operation with a tube rectified high current power supply that is five times bigger than required. The liquidity of this design proves the best form of artifact free regulation is brute raw current - you can hear it. Add to that the tube regulated B+ and the ZP3 gives new definition to the phrase "grain free sound".

There is a standby switch allowing you to keep the unit warmed up all the time if you like.

ZERO maintenance, no adjustments, no biasing, long tube life are just some of what make this such a hassle free pleasure to own and listen to.

The wood chassis is completely foil lined for 100% shielding giving you hum free, noise free operation at all times.

And...
Passive RIAA

No negative feedback

Tube voltage regulation

Tube rectification

Self Biasing

DC Heater supply

Custom transformers

World AC Compatible

Removable power cord

Standby Switch

High mass T6 chassis

+/- 1 dB RIAA 20~20kHz

High Reliability

Optional hardwoods

Reference fidelity

Lifetime warranty




TUBES

The ZP3 comes with hand selected low noise tubes. It is self-biasing so no adjustments are needed for the life of the unit. The signal tubes are 12AX7 and the buffer is a 12AU7 all supported by the 5U4 rectifier and OA3 voltage regulator tube. All included.


WOODS

The ZP3 comes standard with your choice of black figured wood base shown in the picture at the top of this page or you can have a contemporary style base in natural walnut shown below.

Custom bases can also be made in the style shown below from any hardwood including many exotics for an extra charge. Custom bases are non-refundable. The wood bases for the ZP3 are user interchangeable. That means you can purchase a custom base at any time for your ZP3 and change it yourself !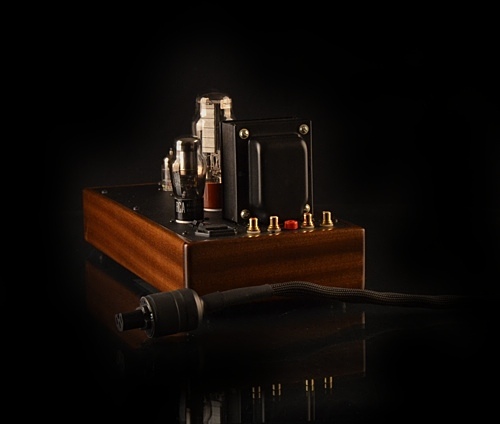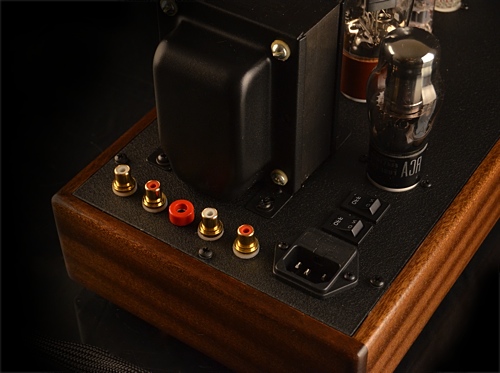 ---
MOVING COIL CARTRIDGES

We believe the best way to step up a MC cartridge is with a wide bandwidth transformer, and we offer your choice of 3 different types. This is done in a separate black metal chassis.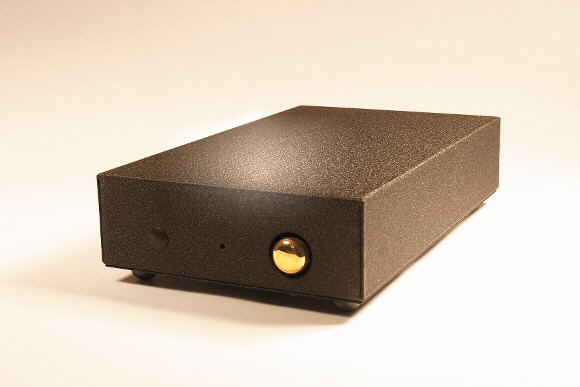 | | | |
| --- | --- | --- |
| ZMC1 | For low output fMC cartridges | 1:20 ratio for use with 3~25 ohm cartridges. |
| ZMC2 | For high output MC cartridges | 1:10 ratio for use with 3~100 ohm cartridges. |
| ZMC3 | For high impedance MC cartridges | 1:12 ratio for use with 25~100 ohm cartridges. |




All three models feature adjustable cartridge loading via the gold knob on the front of the unit so that you can dial your cartridge in as you listen to it!

The ZMC's feature Sowter of England step up transformers made from Mumetal (76%Nickel) laminated core for minimal harmonic distortion and exceptional bandwidth. 4 separate electrostatic screens for rejection of hum and noise in the cable connecting between the cartridge and transformer. Multiple interleaved windings ensuring exceptionally good bandwidth. The high bandwidth and very low phase shift ensures excellent transient response. Mumetal can for magnetic shielding is standard.


Typical response is 10Hz ~ 100kHz.


* YOU WILL HAVE THE OPTION to add a ZMC1, ZMC2 or ZMC3 when you
purchase the ZP3 phone stage. Since it uses European Transformers,
you'll have to check the shopping cart for the current price.



---

SUPPORT

This amplifier is hand built in the USA by DECWARE / High Fidelity Engineering C0. It comes with a lifetime warranty to the original owner. If you purchase one second hand and ever have questions or technical problems we WILL be happy to check it out for you and service it if needed for a very reasonable rate.

We also have a support forum with many people who own this amplifier who's experiences you may benefit from.





REVIEWS

You may read reviews on our products going back 10 years.




SPECIFICATIONS

This amplifier requires no adjustments or maintenance other than changing tubes every couple years.




| | | |
| --- | --- | --- |
| Weight | | 13 lbs. ea. |
| Dimensions | | 8.5" H x 7.250" W x 14.75" D |
| Circuit type | | Single ended Class A Triode Passive RIAA |
| Gain | | + 42 dB |
| With optional | | step up transformer + 61dB |
| Input | | 47 kOhm |
| Noise / Hum | | Less than 0.5 millivolts |
| Input Impedance | | 47 kOhms |
| Output Impedance | | Less then 1 kOhms |
| Response | | 15 Hz ~ 25 kHz |
| Feedback | | ZERO negative feedback used |
| Rectification | | 5Y3GT tube rectification |
| Regulation | | OA3 tube regulation for entire circuit |
| Signal tubes | | 12AX7, 12AU7 |
| Transformers | | Transformer custom made for this phono amplifier by Decware |
| Biasing | | Self-Biasing circuit - never needs adjustment |
| Resistors | | All resistors are audiophile grade |
| Signal Cap | | Audiophile grade poly film/foil |
| Filter Caps | | All filter caps are premium quality |
| AC cord | | Fused IEC connector provided with removable power cord |
| Consumption | | 65 watts at full power |
| Input jacks | | RCA type 24K Gold / Teflon |
| Output jacks | | RCA type 24K Gold / Teflon |
| Distortion | | 0.03% at 1 kHz |
| Warranty | | Lifetime to original owner / 90 days on tubes |


VOLTAGES

This amplifier comes standard with our World Voltage Compatible Transformer. Your ZP3 will be automatically wired for the correct voltage for your country and be supplied with the correct removable power cord.


DESIGN NOTES



The ZP3 Design Notes by Steve Deckert


OWNERS MANUAL

The owner manual for this amplifier can be viewed on line or printed:
ZP3 Owners manual.pdf