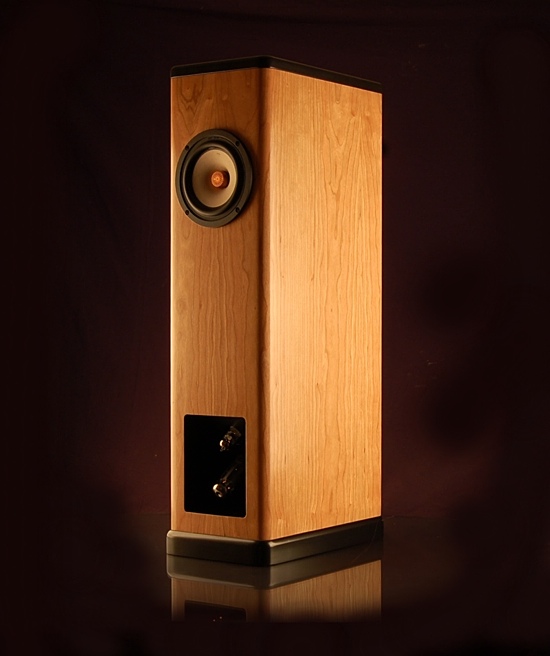 MODEL DNA
Full-range Crossover-less Horn Loudspeaker

Size 8" wide, 12.5" deep, 28" high
GET THE PLANS NOW FOR $19.95


ADD TO CART
View Cart or Check Out


NEWS



World's Smallest Full Range Horn...

That means a horn that

needs no augmentation in the bass or in the treble

. It simply plays all the music through a single driver without a crossover and without being crammed into a room corner!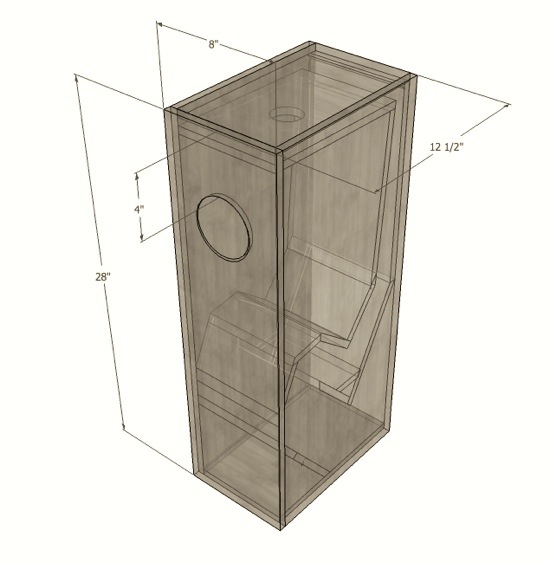 FINALLY, A SMALL CROSSOVER-LESS SINGLE-DRIVER HORN THAT HAS

REAL

BASS

and has it
out in the room
away from the walls where it can really image!
It's counter intuitive to buy a single driver crossover-less speaker for that perfect point source imaging and then kill the sound stage by cramming the speakers in the corners to have some bass.
REAL BASS - REAL WEIGHT MEANS NO SUBWOOFER IS REQUIRED or RECOMMENDED!
It's counter intuitive to buy a single driver crossover-less speaker for that amazing coherency and speed only to pollute it with a sub-woofer because it needs more bass or sounds thin.
---
DECWARE'S NEW

DNA HORN FLARE

DESIGN GIVES

SUPERIOR PERFORMANCE

OVER CONVENTIONAL SMALL HORN DESIGNS IN VIRTUALLY ALL CATEGORIES.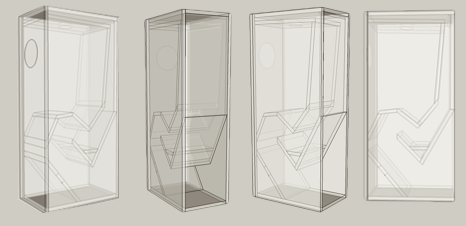 The DECWARE DNA HORN FLARE




BESIDES HAVING REAL BASS, THE DNA HORN Does a few other things that are foreign to most single-driver full-range speakers...

DNA's have flat frequency response - it's not tipped up or rolled off.

DNA's have no peaks, no shout, no glare. Just exquisite detail, reference grade coherency and ULTRA LOW DISTORTION.

DNA's image with world class showmanship and create an immersible deep sound-stage since they were designed to be placed

AWAY

from the corners.
The DNA's horn flare creates output from 20Hz to 5kHz on an approximate 6dB slope with a high level of intelligibility for superior ambiance.

---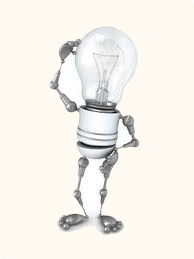 T H E D N A H O R N

Here is the gated response taken of the DNA horn. The

BLUE

line represents the drivers near field response which is incredibly flat to 40Hz combined with the

GREEN

line representing the response from the rear horn mouth which is

active at 20Hz

!






FREQUENCY RESPONSE



Gated near-field response on driver axis (BLUE) and at horn mouth (GREEN).

Minimum Phase Response from 20Hz ~ 20kHz
CUMULATIVE SPECTRAL DISPLAY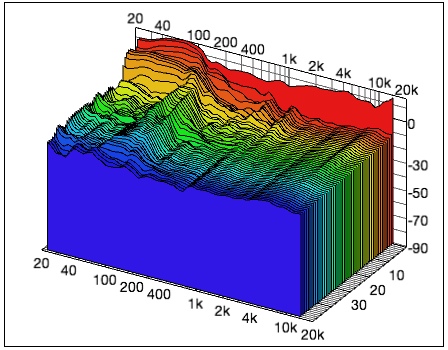 In Room Response taken to 50 milliseconds.
---

Worlds SMALLEST full range Horn
Single Point Source
Crossover-less
Full-Range
Bass Output at 20 Hz!
Treble Response to 20kHz!
Ultra SMOOTH frequency response
Ultra FAST recovery
Ultra Low Harmonic Distortion
Ultra Low Phase Angle Distortion

World Class Imaging
Benchmark Fidelity
Bi-Polar
Easy Impedance of 7 to 70 ohms / 20Hz~20KHz
Optional Built-in SET Amplifiers

---
THE DNA DRIVER
A fantastic

single driver loudspeaker

owes a lot of it's sound and performance to the driver used. With no other drivers and no crossovers it leaves much of the burden of success on the driver itself. So here's a bit about the driver we used: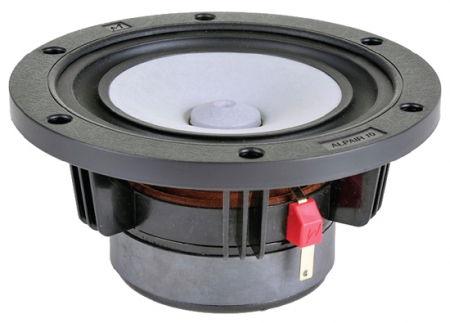 Markaudio Alpair 10P-A 6" Paper-GRF Cone Full Range

Link to MarkAudio PDF Enclosure Plans

This Alpair 10P Gen.1 represents a significant development of Markaudio Full-range drivers. The production history of the Alpair 10 series is well known inside purist audiophile circles but this is the first time that a paper cone version has appeared in the 10 series.

The cone is the most radical shallow design Markaudio has produced for this size of driver. To maintain its stability, the materials used include an arrangement of glass reinforced fibres. The dispersion characteristic is ultra wide. The 10P is frequency range capable to +25-kHz with an efficiency of 89.5dB. These efficiencies were achieved by considerable design efforts to reduce mass. The 10P's power train under moving mass conditions is less than 5.2g while retaining Markaudio's "long throw" design feature. The coil winding is "high stress" type forming the tight band arrangement on its body. The result is one of the lightest coils deployed is this size class, weighing under 2.2g.

The power-train suspension compliance is extremely sensitive. It is capable of large extension for this class of Full-Range audio driver (7-mm 1 way, limited by the Arrestor).

The Alpair 10P is a "purist" technical driver. Its purpose is to serve the audiophile and experimental markets. Due to the highly emittance-sensitive power-train, this driver will need users to take note of the need for high quality lower power amplification and audiophile level source. The Alpair 10P should not be considered as a "general purpose" emitter.




---



Designer Steve Deckert talking about...

The

DRIVER:

"It's the best driver I've heard straight out the box with no modifications. In fact there is absolutely nothing I can do to it or tweak on it to make it better... most impressive!"

The

CABINET:

"As you may have figured out by looking at the frequency response - the secret to the DNA horn design is that it stretches bass response down to 1/2 the driver fs. This is a good thing because you get that precious low bass with the speed of a higher fs driver that moves less!"

"This speaker does three things exceptionally well:

1) It has extraordinary bass extension and quality.

2) It has world class imaging capabilities.

3) It has unusually flat and smooth frequency balance."




---
---


THE WORLD'S SMALLEST FULL-RANGE HORN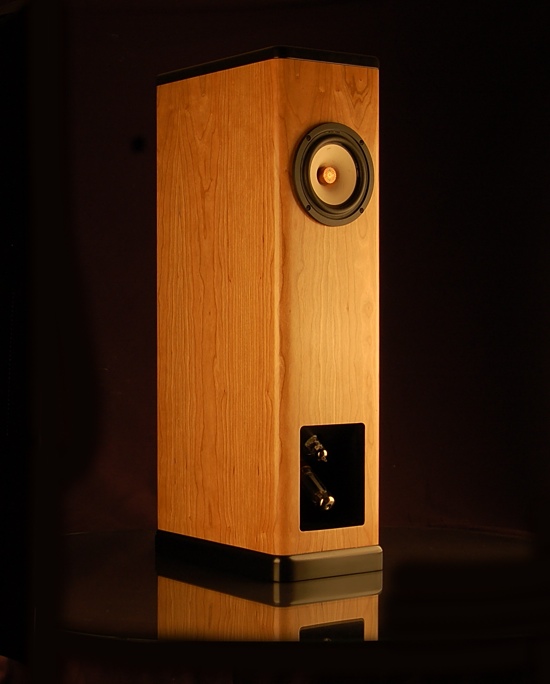 GET THE PLANS NOW FOR $19.95


ADD TO CART
View Cart or Check Out