Model DSG
D e c w a r e S t u d i o G r a d e C a b l e
PRICES STARTING AT


AVAILABLE SIZES: 1/2 METER ~ 4 METERS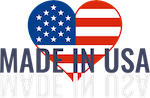 INTRODUCTION: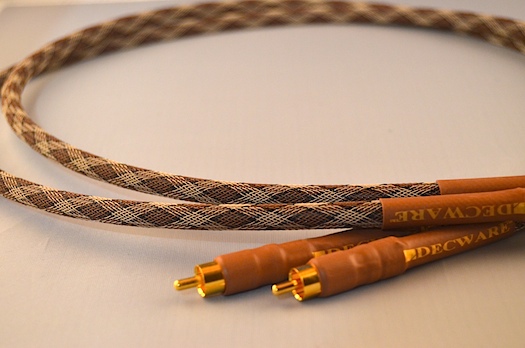 Model DSG 1.0 Meter shown above
These are The Decware "House" Cables as they've come to be known...
When Decware went online in 1996 we didn't sell amplifiers yet. Our first amplifier debuted in 1998 after two years of evaluation and modifications that were made using our own audiophile grade analog recordings.
To really dial in an amplifiers imaging would be impossible if you don't know where the performers were standing or sitting relative to the microphones. And even harder still, to get the amplifier to render timbre accurately would be a real shot in the dark without your own collection of tapes you yourself mastered. This is because the timbre of the instruments that you hear is actually part instrument and part room on live recordings. Is the amplifier getting it right? Only those who made the recording and are familiar with the instruments and the room would actually know.
This meant that the success of our amplifiers were going to be tied to the degree of success we have with these recordings... read on!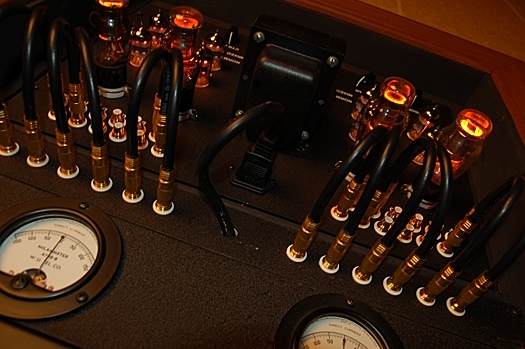 Recordings, especially good ones, don't just happen. So two years before we going online and four years before the first Zen Triode amplifier left the mother ship, we set up an all tube studio to make the recordings in. I knew two things would likely determine the potential fidelity that would come out of that studio - room acoustics and wire.
Unlike a normal studio that uses balanced cables for everything, we built our own electronics and made everything including the mixers with single-ended RCA jacks like you would use at home. The reason for this is because non-balanced circuits require less parts and with our analog master tapes we were after the most transparency humanly possible and with the least amount of coloration.
It took quite a long time to stumble onto a favorite type of cable for the studio and then rather by accident we found it! Unique for audio transmission because it is a type of coax and unique for a coax because it uses a copper conductor with a copper braided shield for the return!
The studio went for over 10 years faithfully generating over 2500 hours of recordings through this wire. I've been using this cable for our "house" cable here at Decware ever since. Our listening room and home theater are wired with it. It's the wire I go to when I either need blacker backgrounds made possible by the copper shield, or when a warmer, smoother presentation is desired - and it often is when listening to digital.
Our Silver Reference Cable has a bit more resolution but that design has a maximum length of 1 meter and it's not shielded so there is no noise rejection. Any time the Silver Reference wire wasn't ideal because of cost or design, this has always been my "go to" wire. I've decided to offer it as a cost effective alternative that many people may actually like better because you don't have to worry about running it next to other cables, in bundles, next to power supplies, power cords or anything else... It is immune to noise and sounds great!



Steve Deckert / Decware


---


MORE INFO:

Unlike our
non-shielded

Silver Reference Cables which are limited to 1 meter in length, the Decware Studio Cables can be purchased in standard lengths between 1/2 and 4 meters.

For hum free vinyl playback the DSG cables are also ideal between tone arm and phono stage where low level signals demand a super high noise rejection cable.

This cable also works for digital transmission.


THE DESIGN & SOUND:

This is a heavy gauge, single core, copper signal wire with a pure copper braided shield for the return. The cable and connectors employ an oxygen free, solder-less and 100% shielded connection.

The sound of this cable is... in two words,... warm and clean with nice transparency. The mids are liquid with a large and weighty presentation that remains unchanged with cable length. It's the wire you use when you're after audiophile grade sonics and killer quality with the highest value for the dollar... it's definitely the cable you use when you need lots of cable!

It's especially good for applications where noise considerations make a difference. For example, using several unshielded cables in close proximity to each other can induce crosstalk where information from the separated channels bleeds through as unwanted noise. RF noise, transformer field hum, digital light dimmers, smart phones, etc., all create low level AC noise that can compromise the listening experience.



---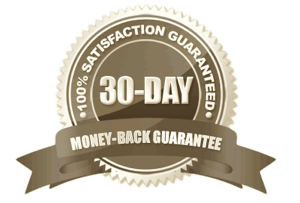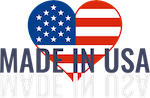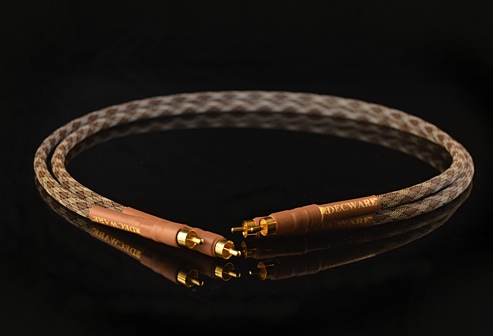 Model DSG
D e c w a r e S t u d i o G r a d e C a b l e




PRICES STARTING AT


AVAILABLE SIZES: 1/2 METER ~ 4 METERS

SEE SIZES AND PRICES / SHIPPING IN SHOPPING CART