C O P P E R R E F E R E N C E I N T E R C O N N E C T S
Model DSG
D e c w a r e S t u d i o G r a d e C a b l e
PRICES STARTING AT


AVAILABLE SIZES: 1/2 METER ~ 4 METERS


INTRODUCTION: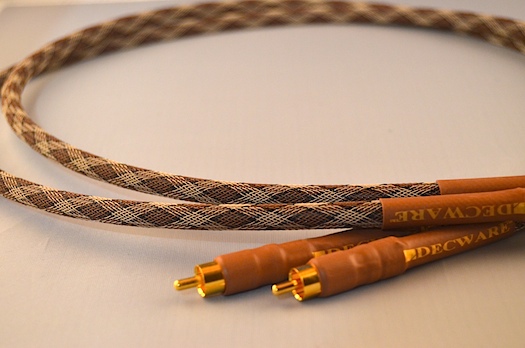 Model DSG 1.0 Meter shown above
---
DECWARE STUDIO GRADE

NOISE FREE STUDIO GRADE CABLES for both DIGITAL and ANALOGUE


Unlike our
Decware Silver Reference which are limited to 1 meter in length, these Decware Studio Grade Cables can be purchased in many lengths between 1/2 and 4 meters.


THE DESIGN & SOUND:

This is a heavy gauge, single core, copper signal wire with a pure copper braided shield for the return. The cable and connectors employ an oxygen free, solder-less and 100% shielded connection. For that reason it not became the go-to audio cable in our studio, but works equally well as a digital cable to interconnect your DAC and Transport when you're looking for exceptional results.

The sound of this cable is... in two words,... warm and clean with nice transparency. The mids are liquid with a large and weighty presentation that remains unchanged with cable length. It's the wire you use when you're after audiophile grade sonics and killer quality with the highest value for the dollar... it's definitely the cable you use when you need lots of cable!

It's especially good for applications where noise considerations make a difference. And, with all the wireless signals, digital light dimmers, and who knows what else in today's airwaves, noise considerations are becoming the norm with good audio gear.


---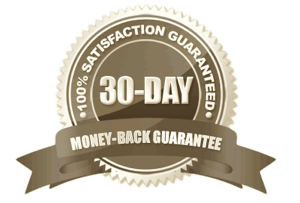 C O P P E R R E F E R E N C E I N T E R C O N N E C T S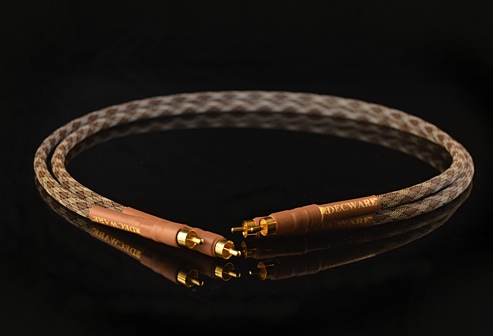 Model DSG
D e c w a r e S t u d i o G r a d e C a b l e




PRICES STARTING AT


AVAILABLE SIZES: 1/2 METER ~ 4 METERS

SEE SIZES AND PRICES / SHIPPING IN SHOPPING CART