OFFICIAL WEB SITE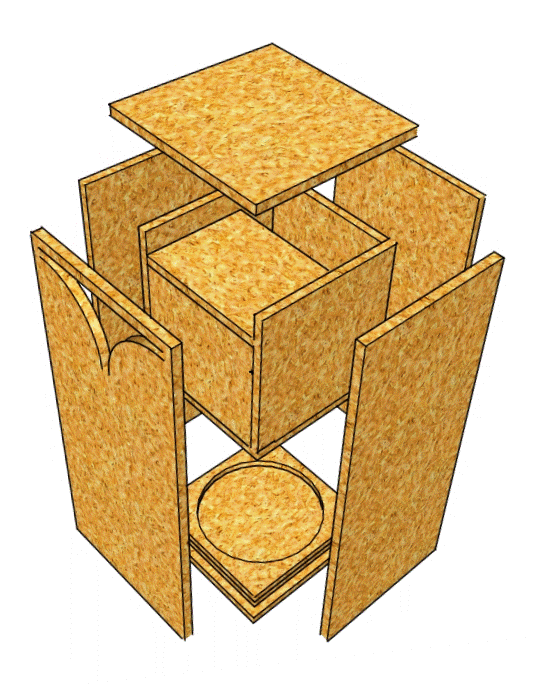 12 INCH DEATHBOX MODEL DBK212
NOTE: To understand this box you should be familiar
with the 10" Death Box first!
Dimensions are 14 x 14 x 32.0 inches!
Like it's little brother, the new 12 inch Death Box is easy to build. It has a self sealing lid eliminating the need for gaskets. Designed for compound loading of 2) 12's it features a removable insert making it easy to install the woofers, and tune the box. And of course don't forget, the DBK212 will work with most car audio 12" subwoofers* and can be tuned AFTER BEING PLACED IN YOUR CAR!
*Free-air woofers excluded
---
No other design this size will out-perform it!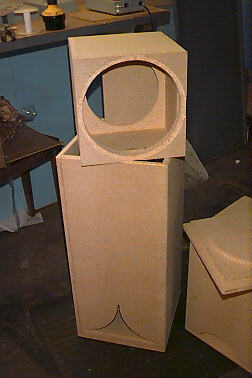 The picture shows the DBK212 with the lid removed and removable baffle assembly (called the insert) turned on its side and set on top of the cabinet. The smaller cabinet in the bottom right hand corner is the DBK10II.
ONLINE PLANS ARE AVAILABLE FOR DOWNLOAD


Get the plans on line
---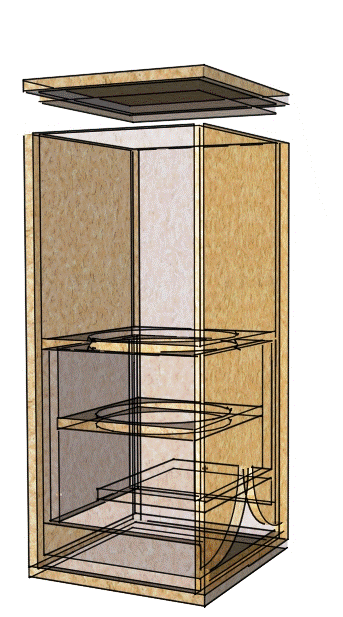 CUSTOM BUILT CABINETS from Decware are also available in raw MDF or your choice of hardwoods and can be ordered with our without woofers.

More Pictures of adjustable transmotional insert
---
---
Decware is a trademark of High Fidelity Engineering Co.
Copyright © 1996 1997 1998 1999 2000 2001 2002 2003 2004 2005 2006 2007 2008 by Steve Deckert