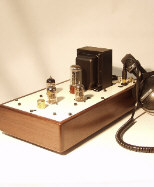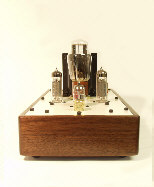 CSP2 SE84ZS
Steve,
After living with the CSP2 for about 6 weeks and the SE84ZS for about twice that time, I have to congratulate you on a truly great pair of components. These are not simply a great value, but are truly great, period.
I have been an audiophile for over thirty years and have owned more toys than I care to admit. However, my current source components and speakers of about 12 years have been paired with everything from SET to overpriced PP to WAY OVERPRICED solid state. I won't say the Decware reveals everything the Levenson/Rowland SS setup did but at about 10% the price, it wasn't expected to. I went from the solid state detail machine to a 2A3 based SET and found the trade-offs acceptable. I now sit with a silly grin on my face listening to a presentation far more involving and enjoyable than any I've owned. The Levenson/Rowland produced truly amazing hi-fi. The Decware produces truly amazing MUSIC.
Thanks for everything and keep up the great work.
David