A U D I O... P A P E R

---
IDEAS for TUBE based HOME THEATER
NOV 2005
by Steve Deckert
A STOCK DVD PLAYER

FEEDS 6 CHANNELS into 3 ZBOXES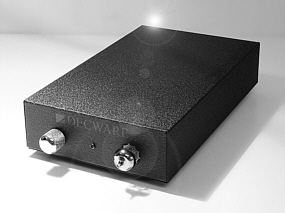 WHICH FEED THREE ZEN AMPS
| | | |
| --- | --- | --- |
| | | |
| Front Left/Right | Bridged Center | Rear Left/Right |
WITH ONE ZBOX CHANNEL LEFT TO FEED YOUR POWERED SUB.
AND HERE'S THE PERFECT SPEAKERS FOR THE ABOVE...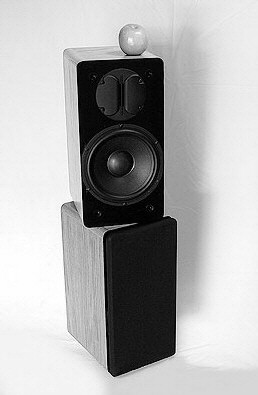 USE 2 FOR THE FRONTS , 2 FOR THE REARS , AND 2 FOR THE CENTER.
The above combo is so good you can use it for both 2 channel and multi-channel listening allowing yourself to enjoy the best of both worlds without having to have two systems.
The ZBOX tube output stages transforms the ugly sound of your stock DVD player into a respectable audiophile source. The low power SET amps are accepted as great for 2 channel audio, but wait until you hear how much more dynamic and realistic a movie sounds through them!
The speakers at 94dB 1w/1m have great weight and dynamics to let movies play loud yet are refined enough to impresses the most picky audiophile on two channel playback.
---
PRICING
System or package pricing for the above is not available simply because our products are not marked up enough to cover further discounts. (Remember it's already factory direct pricing!)
Also we recommend building such a system a piece or two at a time. Many will get one amp and two speakers to start things off. Then a Zbox shortly follows resulting in wonderful 2 channel playback. During this time you can use the rear and center channels from your HT reciever. Another amp / Zbox for the center channel is usually next followed by the last amp and rear channel speakers..
---
Decware is a trademark of High Fidelity Engineering Co.
Copyright © 1996 1997 1998 1999 2000 2001 2002 2003 2004 2005 2006 2007 2008 by Steve Deckert