ZKIT4
Single tube stereo gain stage kit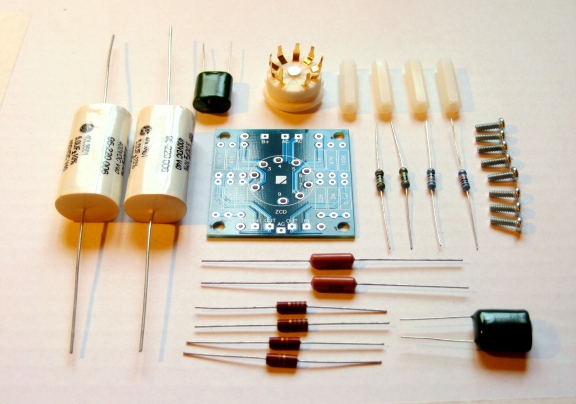 Uses ZKIT5 power supply.
This is a kit to build a class A single ended triode stereo gain stage. It could be used as the heart of an extrodinary sounding preamp, or as a tube output stage in a CD player. If you change the values of a couple parts this could also be a wonderful gain stage in your next amplifier project.
It is set up for 12AU7 and similar tubes when between 10 and 12.6 volts are applied to pins 4 and 5. Drop the voltage down to 6.3 and you can use 6DJ8 and similar tubes.I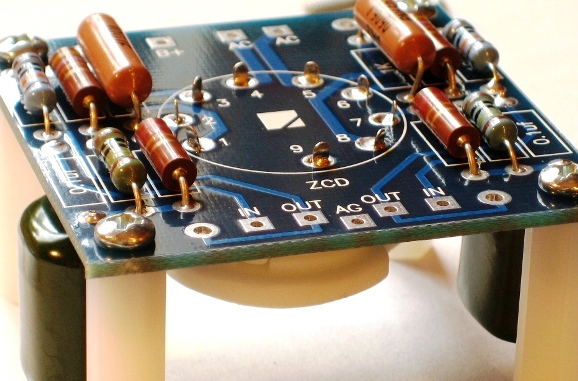 At exactly 2 x 2 inches square it makes for a clean install in your chassis with 5 holes - one for the tube, and 4 for the stand-offs. Supplied stand-offs are 1 inch in length with 4-40 threads. Screws are supplied.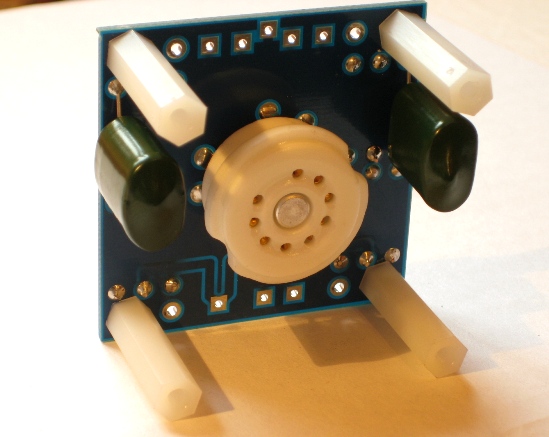 ---
SCHEMATIC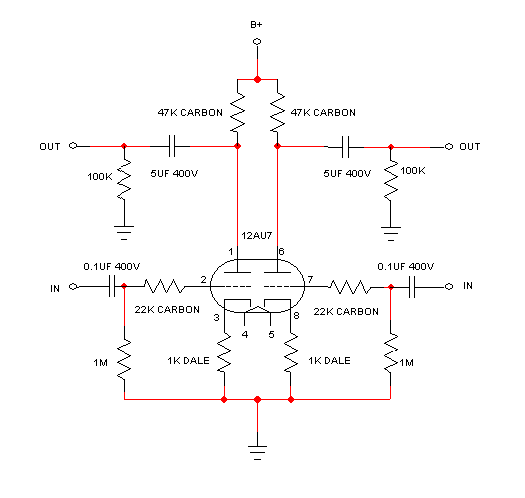 The schematic above reflects the silk screening on the board and the parts supplied. This circuit has a capacitor coupled input and output. It can be successfully driven by the output of most DAC chips. With a 12AU7 as shown, the voltage out is around 5 volts with 2 volts on the inputs such as would be the case with most sources. 6DJ8 or 6922 tubes can also be used provided the heater supply is reduced to 6.3 volts.
CIRCUIT BOARD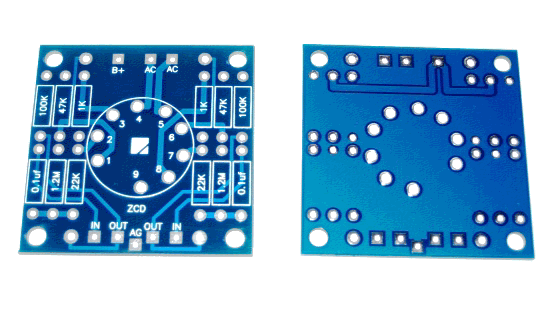 This board features a fully shielded back side that is tied to Ground labeled (AG). The tube socket is mounted to the back side and the parts are typically mounted on the top side for easy access after it is installed into a chassis.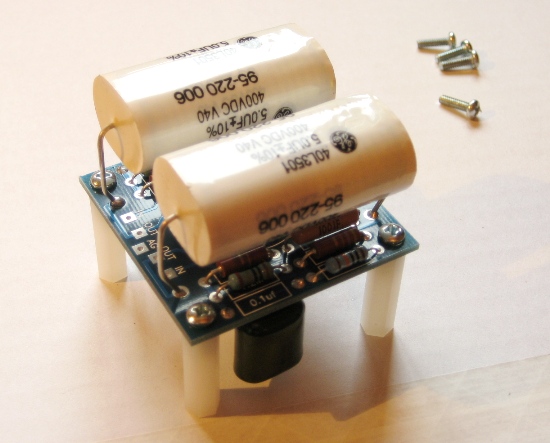 ASSEMBLED KIT (shown with coupling caps)
---
PRICING
ZKIT4

$50.00

Circuit board and all parts shown except tube.
ZKIT4-BO

$20.00

Circuit board only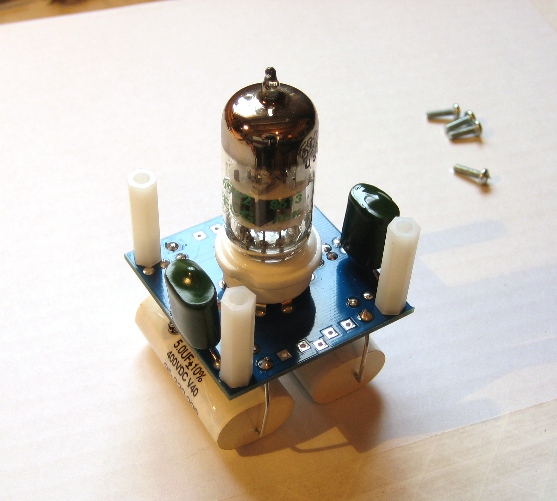 MADE IN USA



View Cart or Check Out

---
Decware products are proudly hand made in the USA by High Fidelity Engineering Co.
Copyright © 1996 ~ 2010 by Steve Deckert