ZKIT3
Portable headphone amplifier kit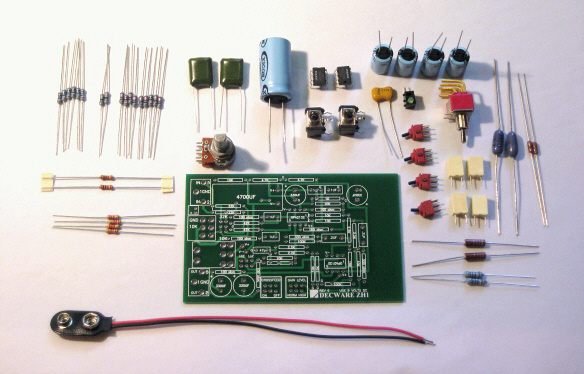 This is the PARTS and CIRCUIT BOARD for our current production
Zen Head model ZH-1
The Zen Head is quickly becoming one of the best sounding portable headphone amps in the world - as evident by the threads on head-fi.org ! Now you can build one yourself without our fancy machined chassis and save some serious cash! Kit comes with everything shown above. You supply the 9 volt battery.
---
CIRCUIT BOARD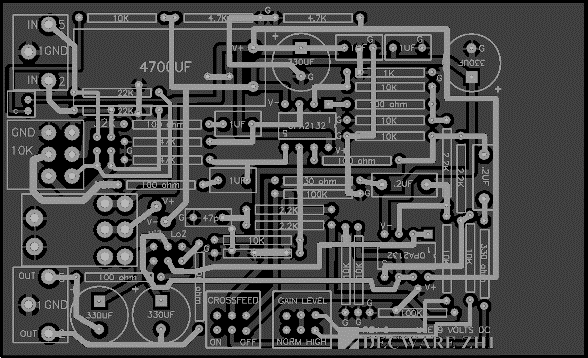 Based on the Burr Brown OPA2132 op amps, this kit will drive audiophile headphones between 10 ~ 600 ohms with around 50 hours of battery life. It uses 3.5mm stereo input and output jacks. It features one of the best sounding cross feed circuits out there (this baby images!) but if you don't like cross feed you can simply turn it off. Additionally there some other switches that allow you to tweak the unit while you listen:
1) Crossfeed - on / off
2) Inter-stage gain level - hi / low
Adjusts inner dynamics - the effect is subtle
3) Input impedance - 32KOhms / 10KOhms
The 10K setting gives the unit lots of gain and lots of hit, ideal for IPODs etc., the 32K setting is less gain better suited for standard 2 volt outputs from your favorite CD player or DAC set up.
4) Output impedance - HiZ / LoZ
This can be used to best compliment the sound of your headphones. LoZ will drive almost all headphones up to 600ohms, as will the HiZ setting. Choose based on the best sound and performance with your phones. NOTE: When using this as a line level preamp the unit should be sest to HiZ only.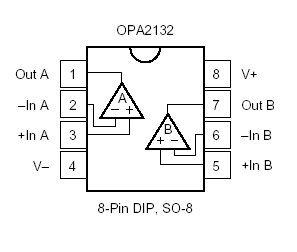 ---
KIT AFTER ASSEMBLY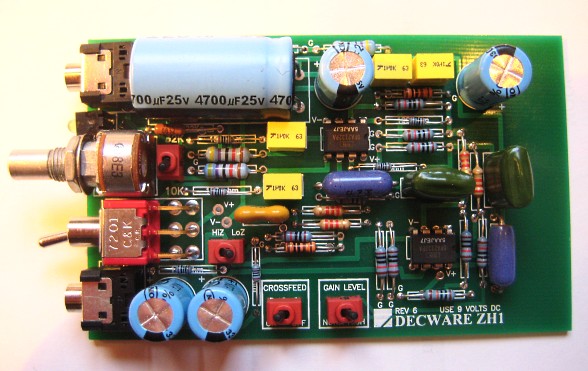 LARGE HI-RES IMAGE HERE
---



PARTS LIST from MOUSER.COM


Product Detail

Price
(USD)

Ext.
(USD)

$0.45

$0.45

$11.11

$22.22

$0.06

$0.12

$0.06

$0.12

$0.06

$0.12

$0.06

$0.12

$0.49

$0.98

$0.08

$0.16

$1.44

$1.44

$0.19

$0.76

$0.09

$0.54

$2.19

$2.19

$0.77

$0.77

$3.27

$13.08

$0.15

$0.60

$3.16

$3.16

$0.94

$3.76

$8.91

$8.91

$0.66

$0.66

$1.02

$2.04

$0.06

$0.12

$0.06

$0.54










For additional information on availability, click on the Mouser Part #.

Note: Some parts will become obsolete as is common with electronic parts and you may have
to find a suitable substitute. Mouser makes this easy by showing you similar parts with the same specs.


| | |
| --- | --- |
| MERCHANDISE TOTAL: | $63.22 (USD) |
| | |





---
BOARD ONLY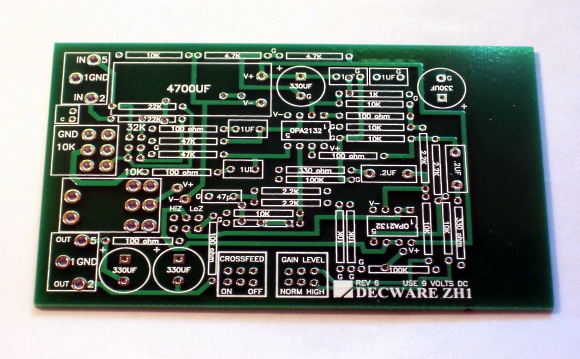 ---
OPTIONAL MACHINED CASE w/ Battery Holder and Blank front plate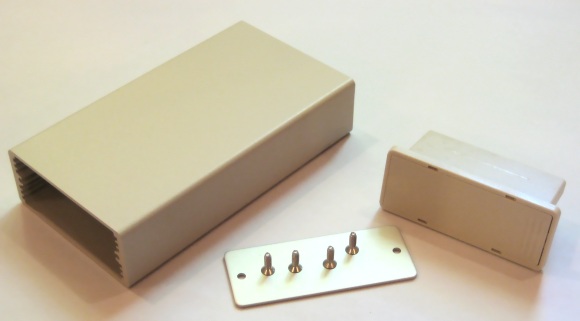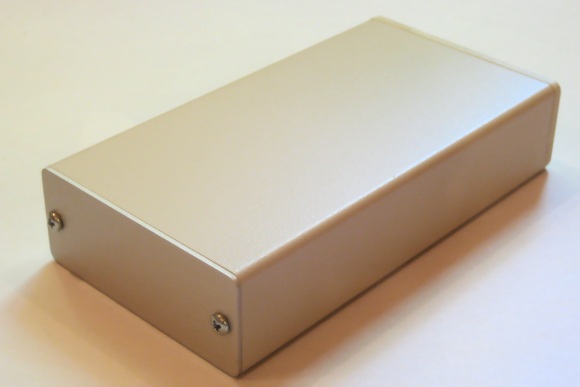 FRONT PANEL DRILLING TEMPLATE HERE
ZKIT3-CASE

$45.00

ADD TO CART

Case for ZKIT3 with blank face plate, screws and battery holder
NOTE: This is the same case as our production unit, but done in white and with a different front panel so that there can never be any confusion between a Zen Head built by Decware and one built from a kit.

MADE IN USA



View Cart or Check Out
---
Decware products are proudly hand made in the USA by High Fidelity Engineering Co.
Copyright © 1996 ~ 2013 by Steve Deckert