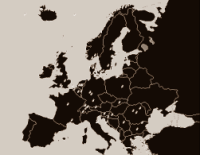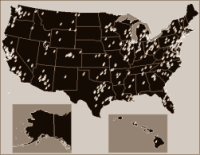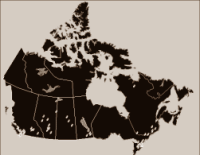 When Registering and asked to type in a verification code ~ Do not type the first two or the last two characters.
In the example below, we have highlighted what you should type. This simple trick eliminates Spam Bots.


1
SUPPORT FORUMS FOR CURRENT TUBE GEAR / SE84CKC / Re: rectifier,274B
on: Today at 11:52:47
Started by jameskk | Post by jameskk

In an earlier post I said if you don't turn the amp on every day and leave the amp totally off for a few days the 274 tends to arc, having something to do with seeing a higher value cap in the power supply. Makes sense since the capacitors do charge down after a couple of days.
4
AUDIO FORUMS / General Discussion and Support / Re: AC regeneration for Decware amps benefits
on: Today at 08:44:21
Started by hifitubes | Post by beowulf

I'm not sure if I missed this in this thread (as it's been a while since I read the whole thing), but what about having a licensed electrician install a dedicated line to your audio system?

From what I understand, the costs could even be cheaper than a lot of the top power conditioners out there.  A dedicated line should improve both the safety and sonic output of your A/V gear.
6
SUPPORT FORUMS FOR SPEAKERS / ZOB / Re: ZOB active experiment
on: Today at 07:02:29
Started by Kimppe | Post by Kimppe

I was thinking that Walnut would be nice. I have the rest of my equipment and also the television in a Cabinet made of some similar wood.

But we have plenty of birch growing here in Finland and birch veneer would probably be considered more local design....
10
AUDIO FORUMS / Classifieds / Technics 1200 + Audiomods Classics + mods
on: Today at 05:41:12
Started by hifitubes | Post by hifitubes

Happy holidays,

I live overseas most of the year, and I scooped up what was to be a backup table, or 2nd system table. Problem is, I don't even have a home yet, nor a 2nd system. This was to be the 1st piece, but I'm going to hold off and just focus on setting up my Lenco here.

I'm asking $2000 shipped CONUS for Technics 1200 MKII with an Audiomods Classic tonearm, and the unit has some RoyaLcraft mods and external PSU and matching semi-gloss maple wood case for PSU and 1200.

The mods include:

3 Point Tonearm Isolation System
Wood-In Platter
Compound Loaded Deck
Aluminum Thrust Plate
Separated Power Supply
Re-brushed platter (aesthetic)
White LED
External psu wood case semi-gloss (maple) (with matching Technics feet)
Hardwood case semi-gloss (maple)
1200 bonded to wood case - stock feet moved under case

Audiomods Classic details:

Tonearm is Audiomods Classic. This one has the polished finish, with brass finish counterweight and stub. No micrometer. This one also has a Series V Cardas 5-pin connector, Series IV bearings, silver internal wire, full set of headshell shims, and a transferable warranty from Audiomods. All extra parts included, manual, wooden case, etc.

You'll have to provide your own RCA > DIN cable and a cart, unless you want a sealed AT33PTG for +$500.

I don't have pics yet as Roy is working on the table. Please PM if interested. Tempted to keep this little giant-killer but like I said, I have my hands full with Lenco and Audiomods V. I have feedback on Audiogon and eBay if you want to contact me through those systems for piece of mind.