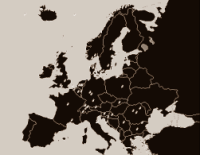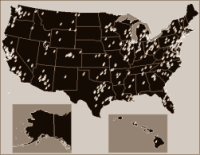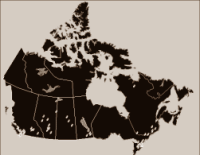 4
SUPPORT FORUMS FOR CABINET PLANS / Wicked One Support Forum / Built a new WO
on: Today at 03:50:16
Started by DirtDawg | Post by DirtDawg

I have been in build mode these past weeks, due to being forced onto disability leave from having to use a cane, sometimes (Hip replacement surgery). I have NOT wasted my time.

I have been gardening, riding my bike, and building stuff.

I have up-scaled a Wicked One to use a rather unlikely pair of JBLs (of which I still have multiples and more). I did not use a standard California made JBL.

I used a recone kit from MacKenzie to revive some old blown drivers,  on a standard 2245 frame (I did it myself) to create a LF 2245 type of sub from aftermarket parts.

I am not saying that I have created a "classic" 2245, because as I began testing the T/S parameters and calculating the ones i could, this driver is quite different from published specifications for the 2245.

All I did was to make the enclosure upscaled  by 1.6-ish , using a leftover MDF 1.5 inch desktop as the top and bottom that I happened across.


Importantly, I altered the scale of the enclosure a bit (just using raw ratios at first) and ignored the "8 cubic feet enclosure" requirement for these drivers.

As I moved forward, I had no clue as to whether it would actually work or not, but I had faith in the design, from previous builds.

I would love to post some specs, and pics in time, but I can tell you offhand, using my experience from building several different WOs in the past, that this box roxxors, using an 18", long throw woofer.

I have quite a bit of bracing to do, because this box can dance across the floor. We all know that is bad.


I do not want to alter the interior, yet, so the braces will be applied to the outside.  I feel that a massive re-design to use an 18 might be necessary, using substantially more effective bracing.

... but at four feet by four feet, and 24" tall, I can shake the ground, seriously with this one dual 18 box.

I am pleased!!
5
AUDIO FORUMS / General Discussion and Support / Re: NAD M3    Dual Mono Integrated Amplifier
on: Today at 00:28:32
Started by stone_of_tone | Post by beowulf

Overall, I like Rega stuff, they usually make gear in the simplest terms and paths possible.  I like their business model as well ... I think they have about 50 employees, make everything in-house (almost) and try to use as much locally aquired materials as possible.  While a lot of British (as well as American) hi-fi manufacturers source their labor to China, Rega has been hanging on still building by hand in the UK and IMO they are super competitively priced ...

Rega gets quite a lot of rave reviews on their reference line Osiris integrated as well, although that is quite a few more bucks than the Brio-R!

I think you will like it (especially for the price) ... and as Lon likes to say about his Rega TT's, I will say about the Brio-R that "it's got a lot of PRAT".
6
SUPPORT FORUMS FOR SPEAKERS / Corner Horn Support Forum / Corner Horn Placement
on: Yesterday at 22:54:24
Started by bobeck | Post by bobeck

I have the luxury of converting a room above a garage to a listening room it is 20X24 with a vaulted ceiling. One end has a stairway to the garage. I can build a knee wall to form a corner for a horn by the stairway. What are the requirements for the knee wall. More than 48 inches tall? I have utilities right at the corner and I will need to build it "out". How long do the 'walls" need to be before there is a transition. I am thinking MDF and paint. They need to sound good but not necessarily look good. Any advice on MDF horns? Thanks to all. B
10
AUDIO FORUMS / General Discussion and Support / Re: Garage stereo
on: Yesterday at 20:59:37
Started by Donnie | Post by Donnie

Dan,
I'll take you up on your offer! I'm not in any hurry either, October will be fine with me. The fact that the ZDAC-1 is working well for you makes me happy.
Now I need speakers! Who has some power hungry speakers? The only requirement is that they play loud enough to piss off the neighbors! A lot of bass boom would be cool. Something that I can hear above their constant lawn mowing! Some recommendations on some hard core death metal to play for them would be appreciated also, you know Cookie Monster singer, father rapin' music.